Wed 31 May 2023 10:22 am - Jerusalem Time
Turkish Championship: Icardi leads Galatasaray to the 23rd title in its history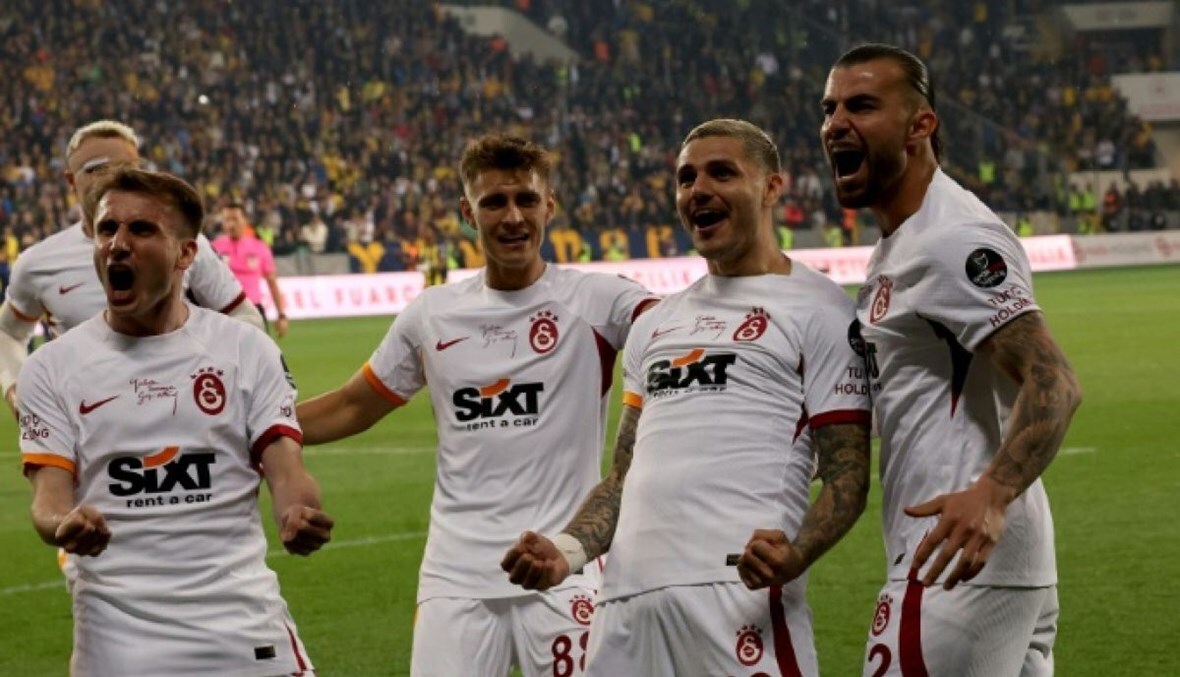 Argentine striker Mauro Icardi led his team, Galatasaray, to crowning the Turkish Football League champion for the twenty-third time in its history, by scoring a double in its victory over its host, Ankara Gogo, 4-1, on Tuesday, in the thirty-fourth, penultimate stage.

Icardi, on loan from Paris Saint-Germain, scored his brace in the seventh and 38th minutes, raising his tally to 21 goals with seven assists.

Paris Albert Yilmaz added the third goal (73) and Portuguese Sergio Oliveira the fourth (78), while Angolan Melson scored the only goal for the landlords in the 16th minute.

It is the first title for Galatasaray since the 2018-2019 season and the 23rd in its history, reinforcing its record in the number of titles, with a difference of four titles from Fenerbahçe, which has been absent from titles since 2014.

Galatasaray, which finished last season in thirteenth place in its worst position in its history, strengthened its position in the lead with 82 points, five points ahead of Fenerbahçe.

Coach Okan Boruk's men will celebrate the title next Sunday during the derby against Fenerbahçe.

Galatasaray benefited greatly from his contract last summer with Icardi and Uruguayan Lucas Torreira, before he included in the winter transfer period the Belgian Dries Mertens, Oliveira and the Italian international Nicolo Zaniolo.
Tags