Mon 29 May 2023 9:38 am - Jerusalem Time
German Championship: Heidenheim rose to the elite for the first time in its history, with two deadly goals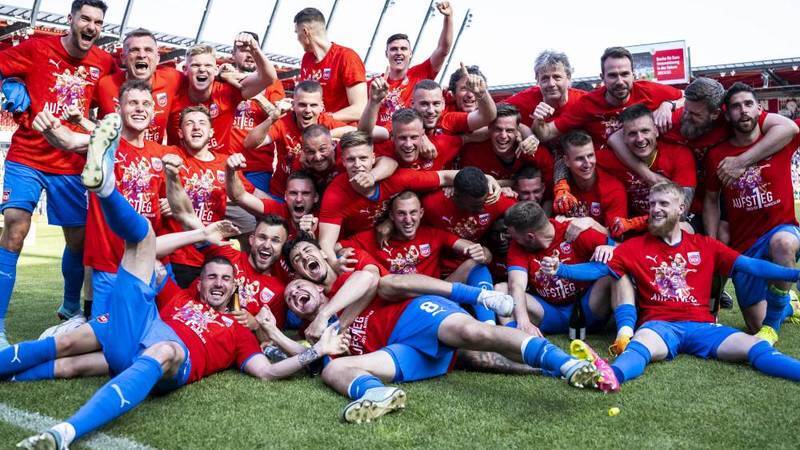 Heidenheim ensured its rise to the German Football League at the expense of one of the oldest clubs, Hamburg, after advancing to second place with a crazy victory at the expense of Jan Regensburg 3-2, with two deadly goals in stoppage time in the second division competitions.

And Hamburg believed that he had decided to return to the first division only minutes before the end of his match against Sandhausen, which he won 1-0, when Heidenheim was trailing 1-2. However, two goals in stoppage time decided that the latter would get a direct boarding pass by coming second, while Hamburg III will play the play-off match from home and away with the sixteenth-placed in the "Bundesliga".

The giants, Hamburg, have been absent from the first-class competitions for five years, and will play the playoffs for the second year in a row, this time facing Stuttgart, who finished third from last.

As for Hindheim, it will celebrate its rise for the first time in its history to the top flight, to accompany Darmstadt, who had previously qualified a week ago.
Tags