Tue 30 May 2023 8:44 am - Jerusalem Time
The wounded Chelsea appointed Pochettino to rise from his rut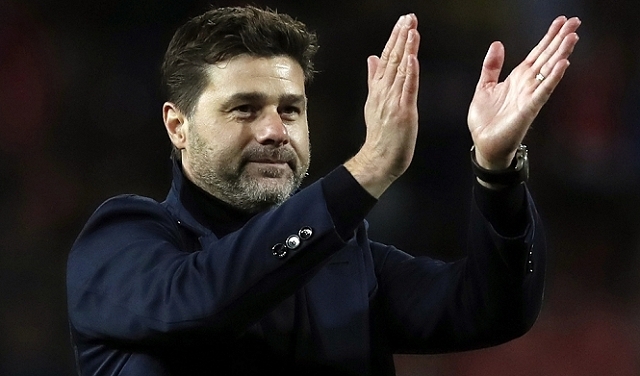 A year after the arrival of its new American owners, Chelsea turned to Argentine coach Mauricio Pochettino, in search of a quick revival from its slump.

Pochettino, 51, agreed to a two-year contract with an option to renew for an additional year, to return to the Premier League, four years after he was dismissed from the other London team, Tottenham.

"He is a winning coach who has worked at the highest levels, in a variety of tournaments and languages. His spirit, tactical approach and commitment to development make him an exceptional candidate," club directors Lawrence Stewart and Paul Winstanley said in a statement on the club's website on Monday.

While names such as German Julian Nagelsmann and Spaniard Luis Enrique were frequented in the corridors, Pochettino, an expert in English football, was chosen after coaching Tottenham for five and a half seasons, during which he led him to the Champions League final in 2019.

Chelsea lived a disastrous season, finishing twelfth in the league, 45 points behind champions Manchester City. He was also bid farewell to the quarter-finals of the European Champions League against Real Madrid (0-2 and 0-2).

American businessman Todd Boyle and the Clearlake Investment Fund invested more than 600 million euros (about 678 million dollars) in the transfer market last summer and early this year, but these investments, which mainly included young and promising players, did not bear fruit.

Boyle also decided to dismiss German Thomas Tuchel after only 7 matches, when the club was in sixth place, and appointed Graham Potter from Brighton, a coach who was also considered promising but without experience in a club of the stature of Chelsea. Potter was appointed on a long-term project, but was sacked in early April bringing in club legend Frank Lampard for the second time.

Pochettino will be Chelsea's sixth permanent manager in five years. He has not supervised any team since his departure from Paris Saint-Germain last summer.

With Tottenham, the London rivals of Chelsea, he achieved good results during his time with Spurs. Spurs finished in the top four four times out of five seasons with the Argentine, compared to just twice in the 24 seasons before his arrival.

Despite failing to end Spurs' title drought since 2008, Pochettino has always been admired by his players. Captain and top scorer Harry Kane recently bemoaned the change in the club's culture since the Argentine's departure.

Pochettino led Saint-Germain to win the league title in his second season, and with the Qatari-owned team he won his first title as a coach, but he left after failing to make an impact in the Champions League, while he found it difficult to control dressing rooms rich in star players with high pride.
A large workshop awaits him in terms of managing and forming the team, with faces such as French Malou Gusto or his compatriot Christopher Nkunku and Brazilian Andre Santos.

He also has several promising players who want to hear from a former international player, such as the French Wesley Fofana and Benoit Badiachel, the Argentine Enso Fernandez, the Ukrainian Mikhailo Modric or Noni Madueki.

He succeeded with Tottenham in the task of developing young players, and played a major role in demonstrating Harry Kane's talent as one of the best strikers in the world, while the club later retreated with Portuguese coaches Jose Mourinho and Italian Antonio Conte.

The England captain said of him when he was supervising the North London team, "I can only praise him. He is a wonderful coach, a wonderful person."

He continued, "He gives you the desire to do well for him, to work hard for him, to win for him. He is very passionate. We notice sometimes that he wants to be on the field, kicking ground balls and running in all directions."

Pochettino built his reputation as a player with his beloved club, Espanyol, the Catalans, Barcelona's local rivals, but he enjoyed advantages in addition to his defensive harshness on the field.

"Pochettino had great charisma in the dressing room," says Paco Flores, who coached Espanyol during his successful campaign in the 2000 Spanish Cup when Pochettino was in his ranks.

He added, in an interview with the British newspaper "The Guardian" in 2013, "He never accepted losing, and he was highly respected, almost like the hierarchy when you go into military service."

And he added, "He was a leader, his personality was strong. There was also a strong partnership between the players and the fans, and he noticed how important that was."
Pochettino highlighted this passion when he supervised Tottenham, especially after beating Ajax Amsterdam to reach the Champions League final. He hugged his players crying and looked very moved.
Tags