Sat 27 May 2023 8:49 am - Jerusalem Time
Italian Championship: Milan poles to settle qualification for the Champions League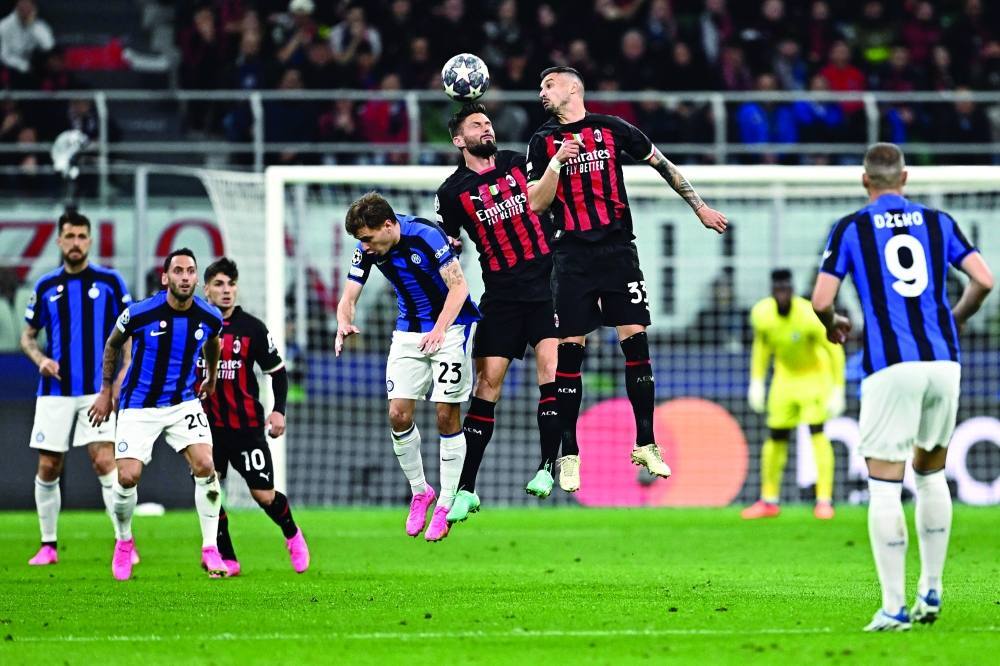 Milan poles AC Milan and Inter can settle the last two cards that qualify for the Champions League next season when the first is a guest on Juventus, and the second receives Atalanta in the thirty-seventh and penultimate stage of the Italian Football League.

The champion, Napoli, and his pursuer, Lazio, secured the first two cards for the most important continental competition.

Inter ranks third with 66 points, and Milan fourth with 64.

Juventus was a candidate to snatch one of the cards qualifying for the Champions League, but it suffered a heavy blow on Monday when the Italian Federation decided to deduct 10 points from its balance due to fraud and illegal financial activity, so it fell from second to seventh place, before suffering a few hours after this decision to a severe loss against Empoli 1-4, ending his hopes of participating in the Champions League.

The two strikes added to the disappointment of Juventus' exit from the semi-finals of the "Europa League" competition at the hands of Seville last Thursday.

Juventus coach Massimiliano Allegri commented on the punishment that afflicted his team after his team lost to Empoli, saying, "On the field, Juventus remain in second place, and this must remain clear (...). Then, this evening, we could have done better. But the circumstances were special.

He added, "I will not blame the players. I can assure you that it was not easy for them (...). It is an abnormal and surreal situation, but they did their best."

And he continued, "A quarter of an hour before the match, we were in second place, then we ended up with 59 points (seventh place). I accept all criticism, but it is different when you play a match and you are in second place, 5 points ahead of Milan fifth, and when it is necessary You have to win and come back again."

At the San Siro stadium, Inter will host its fifth neighbor, Atalanta, who is behind it by 5 points, and therefore a draw will suffice for him to snatch the continental card, noting that he has another chance in the last stage or when he plays the Champions League final against Manchester City on June 10 at Ataturk Stadium in Istanbul.

"We have two league games and then the final for a great end to the season," said Inter coach Filippo Inzaghi, who won the Italian Cup after beating Fiorentina 2-1 on Wednesday.

As for Milan, three teams can overtake it, which are Atalanta, Roma, and its rival on Sunday, Juventus, and therefore it may receive a service from its neighbor Inter in the event that the latter wins against Atalanta or draws with it, and in this case, Milan's victory over Juventus will give him the last ticket to the Champions League.

With regard to relegation, Cremonese and Sampdoria fell to the second division, and the identity of the last relegation was confined to Verona, Lecce and Spezia.

52- Milan has more victories over Juventus than any other team, but despite that, Juventus still surpasses it in the history of confrontations between them, as it achieved 67 wins against 52 losses and 56 draws in 175 matches that brought them together in the domestic league.

23- Nigerian Napoli striker Victor Osimhen scored 23 goals and is ahead of Argentine Inter striker Lautaro Martinez, by 3 goals, two stages before the end of the league.
Tags