Fri 26 May 2023 9:17 am - Jerusalem Time
German Championship: Doubts about Bellingham's participation in the title match for Dortmund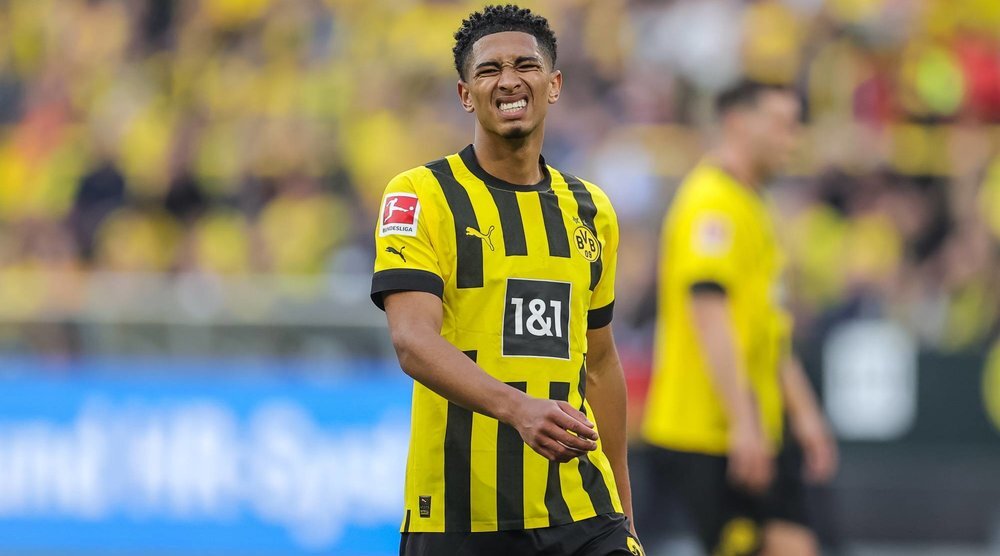 Doubts remain about the participation of English international Judd Bellingham with Borussia Dortmund in the title match against its guest Mainz, Saturday, in the 34th and final stage of the German Football League.

Dortmund leads the Bundesliga standings by two points from Bayern Munich (70 versus 68), and must win at home, as it lost only one league match this season, to be crowned champion for the first time since 2012 and end the ten-year dominance of the Bavarian giants.

"For Jude, there is a question mark," said coach Edin Terzic. "Over the past few days, he has stepped up his training schedule. It looks good, but he has not trained with us on the field yet."

The 19-year-old Bellingham has been suffering from pain in his knee since the match that his team beat Borussia Monchengladbach 5-2 in the previous stage, and he missed the last victory against its host Augsburg (3-0), which took him to the fore the day after Bayern lost at home. against Leipzig.

"We'll see in training today (Thursday) and tomorrow, and we'll decide if that's enough for him to start. We definitely want him to be in the group on Saturday," Terzic said.

The Spanish and German press indicated that the promising midfielder is in advanced negotiations with Real Madrid, so he may play his last match with the Dortmund shirt on Saturday and conclude his career with the black and yellow team with the league title, three seasons after his arrival in the Ruhr region.
Tags