Tue 23 May 2023 6:45 am - Jerusalem Time
England Championship: Newcastle secures a Champions League card for the first time in 20 years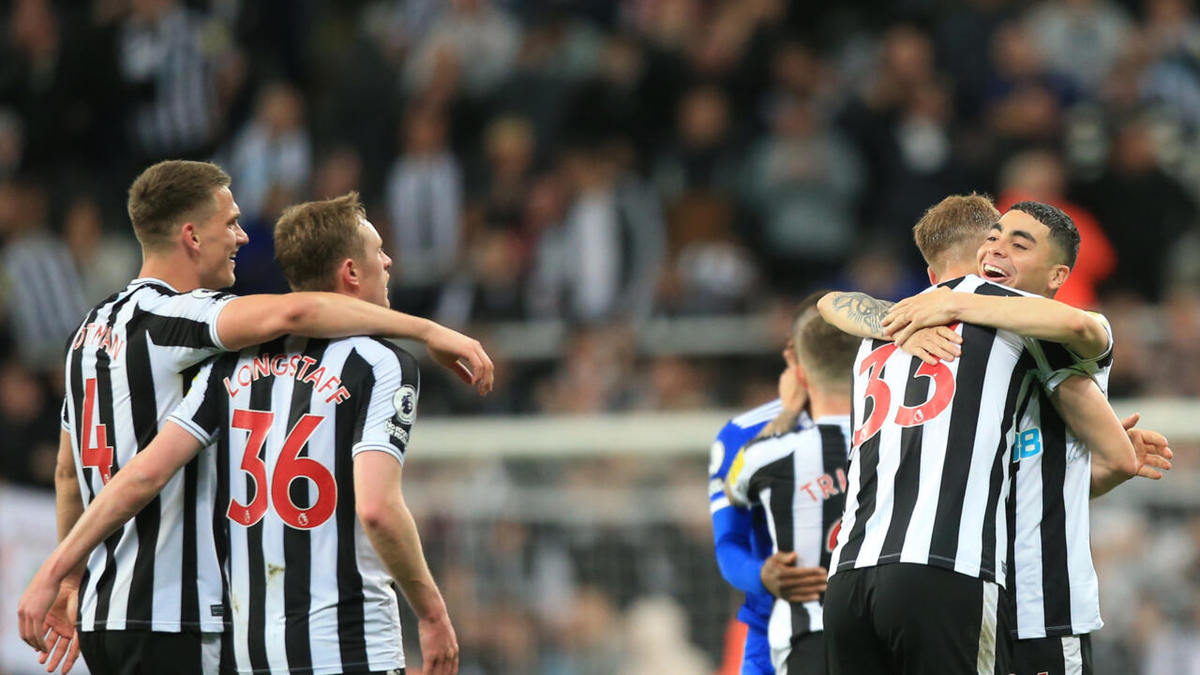 Newcastle United secured its ticket to the Champions League competition for the first time in 20 years, by drawing at home to Leicester City 0-0 on Monday at St. James Park in Newcastle, at the end of the thirty-seventh stage of the England Football Championship.

Newcastle achieved the most important because it needed one point in its remaining two matches against Leicester City and its host Chelsea next Sunday to ensure its presence in the Champions League for the third time in its history after the 1997-1998 and 2002-2003 seasons, so it strengthened its position in third place with 70 points, one point ahead of its partner. The former Manchester United, who in turn needs one point to complete the English quartet in the prestigious continental competition next season.

The Red Devils, in turn, need a point from their two remaining matches against their guests, Chelsea, on Thursday, which is postponed for the thirty-second stage, and Fulham next Sunday, to eliminate Liverpool's fifth hopes of being in the mother continental competition next season.

On the other hand, Leicester City snatched a valuable point that kept his hopes of being in the Premier League until the last stage.

Leicester City raised its score to 31 points and rose to the eighteenth place, with a difference between the two direct confrontations against the nineteenth and penultimate Leeds United, and by two points behind the seventeenth Everton and the last survivor of relegation.

The last stage will be decisive between Everton, Leicester City and Leeds United to determine the two teams that will join Southampton to the "Championship", knowing that they are all playing at home.

Leicester City also outperforms Everton by two direct confrontations.

Leicester City plays at home to West Ham United, Everton plays at home to Bournemouth, and Leeds United plays at home to Tottenham Hotspur.

And Newcastle imposed its advantage over most of the match periods from start to finish and created several opportunities that ensured that Leicester City's defense removed most of them, and the right and left posts intervened three times to keep the Danish goalkeeper Daniel Iversen's net clean.

The right post pushed Callum Wilson's ball away from close range in the 41st minute, and the left post hit a powerful shot on the "flyer" by Paraguayan international Miguel Almiron two minutes later, before the same post hit a header by Brazilian midfielder Bruno Guimarães as he hugged him (71).

On the other hand, Leicester City almost snatched the winning goal in the second minute of stoppage time, after a powerful shot "on the fly" by Belgian international Timothy Castagne, which goalkeeper Nick Pope brilliantly removed for a shot.
Tags