Tue 23 May 2023 6:37 am - Jerusalem Time
Saudi Championship: The Gulf enhances its chances of survival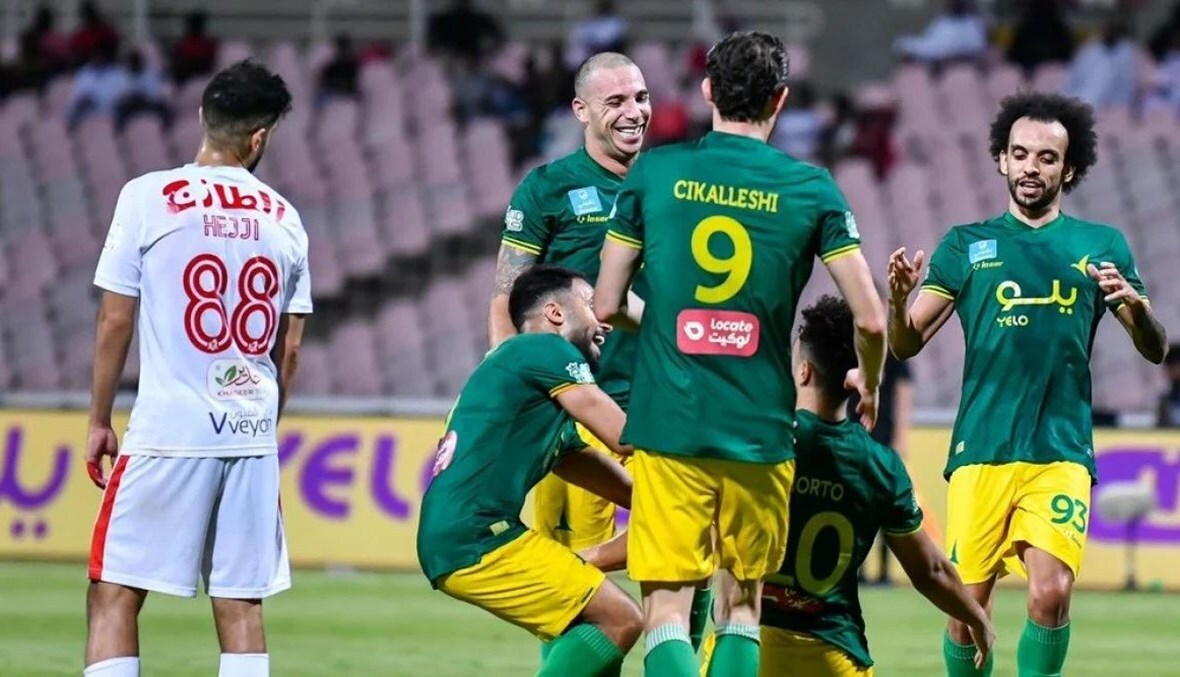 Al-Khaleej strengthened its chances of survival after its great victory over its host Al-Wahda 4-1, Monday, at King Abdulaziz Sports City Stadium in Makkah Al-Mukarramah, in the opening of the twenty-eighth stage of the Saudi Football League.

And he took turns scoring the Portuguese Gulf quartet Pedro Amaral (10), Brazilian Morato (18 and 66), and Albanian Sokol Sekalichi (58 from a penalty kick), while the only goal of Al-Wahda was scored by Hazza Al-Ghamdi (20).

And the Gulf increased its score to 27 points in the fourteenth place, by three points against Al-Adalah, which hosts Al-Hilal on Tuesday, while Al-Wahda remained in the thirteenth place with 29 points.

Damak was considered a first-round loss against its neighbor, Abha, when it defeated it with a single goal, signed by Abdullah Al-Ammar, in the 56th minute, at the Prince Sultan bin Abdulaziz Sports City Stadium in Al-Mahalla.

Damak rose to seventh place with 35 points, while Abha fell to eleventh place with 33 points.

Al-Fateh beat its host Al-Ettifaq with a clean quadruple at Prince Muhammad bin Fahd Stadium in Dammam, which was scored by Firas Al-Buraikan (12 and 40 from a penalty kick) and Khaled Al-Ghanam (72 and 81).

Al-Fateh raised its balance to 42 points in sixth place, and Al-Ettifaq's balance froze at 33 points in tenth place.

Al-Taawoun celebrated with its fans the victory in its first meeting at its new stadium, after it succeeded in defeating Al-Ta'i 2-1 at the new Al-Taawon Club stadium in Buraidah.

Fahd Al-Rashidi opened the scoring for Al-Taawoun (24), and Muhammad Harizan equalized for Al-Taei (55), before the Cameroonian header Leander Tawamba scored the winning goal for the home side (72).

Al-Taawoun raised its balance to 49 points in fifth place, while Al-Taie's balance froze at 34 points in eighth place.

Al-Fayhaa and its guest Al-Raed settled for a 1-1 draw at Al-Majmaa Sports City Stadium.

Al-Raed advanced with the goal of Croatian Damian Djokovic (24), but Al-Fayha managed to equalize in the second half through the North Macedonian Alexander Trajkovski (80).

Al-Fayhaa raised its score to 30 points in the twelfth place, while Al-Raed raised its score to 33 points in the ninth place.
Tags