Wed 31 May 2023 10:56 am - Jerusalem Time
Five Palestinians killed in explosion at PFLP-GC site in Lebanon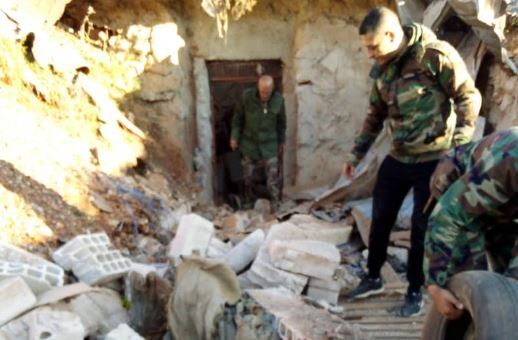 Beirut – Five Palestinians were killed and several others were injured in a mysterious explosion at Popular Front for the Liberation of Palestine – General Command (PFLP-GC) in the Lebanese town of Qusaya near the border with Syria on Wednesday morning.
Anwar Raja, a member of the organization's political bureau, said that the explosion was due to Israeli shelling, and that they did not yet have a detailed image of the event.
The news agency AFP, however, quoted a Lebanese security official as saying that the attack was caused by the explosion of an old missile inside a warehouse at the site.
The Israeli army denied any involvement in the explosion.
According to local sources, explosions were heard at a training site for the militant Palestinian group in the early hours of the mornings.
Tags