Mon 22 May 2023 11:11 am - Jerusalem Time
A woman dressed in the colors of the Ukrainian flag paints herself with fake blood at the Cannes Film Festival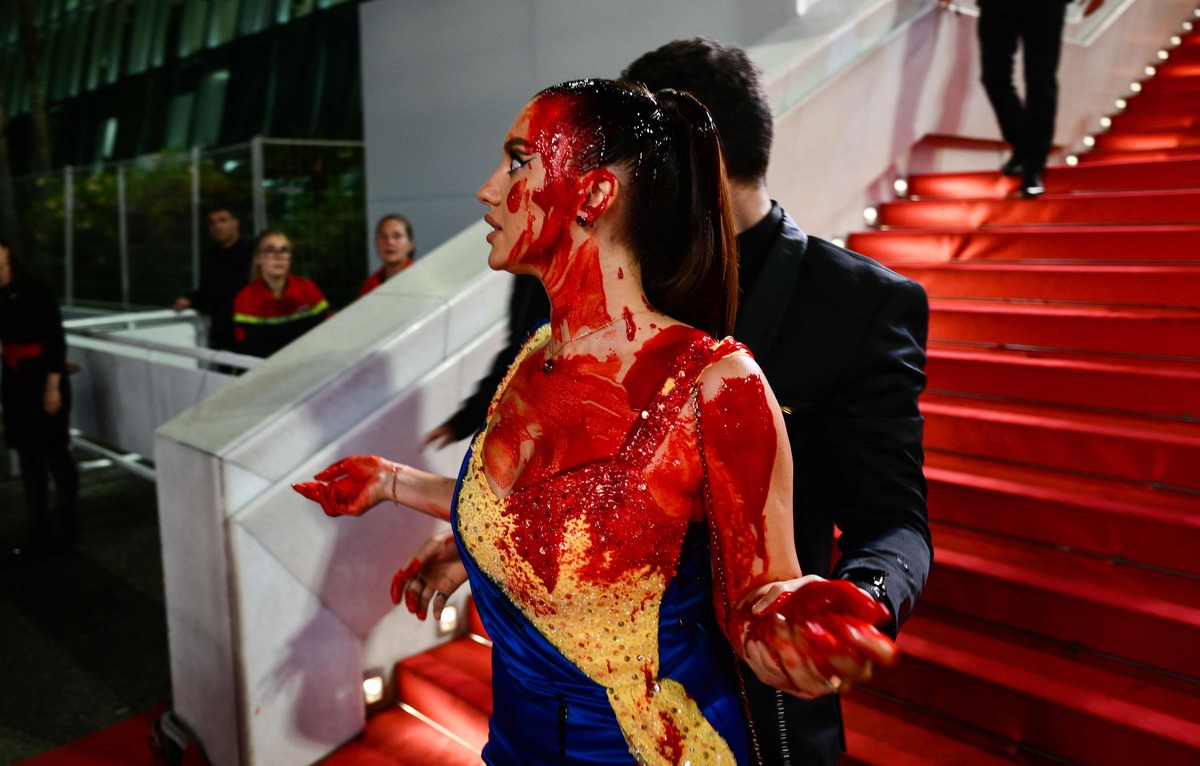 A woman dressed in the colors of the Ukrainian flag stormed the red carpet at the Cannes Film Festival on Sunday night, then poured a red liquid similar to blood on herself, before being removed from the scene by security men, AFP journalists reported.

Before showing the film "Acid" by French director Juste Philippo, a work not on the list of competing films in the festival, a woman climbed the stairs and then took out two bags containing a red liquid similar to blood and tore them over her head. The woman was not carrying any written message.

The security forces intervened immediately and removed her from the place.

A feminist activist stormed the festival's red carpet on Wednesday evening, in a protest against uterine rent, or what is also known as surrogate pregnancy.

She was wearing a red dress that revealed her belly, which showed a fake pregnancy, and on it was written "surrogacy".

And this activist previously stormed the Cannes red carpet topless in 2022 and covered her upper body in the colors of the Ukrainian flag with the words "Stop raping us" ("Stop Ripping Us").
Tags