Thu 01 Jun 2023 10:43 am - Jerusalem Time
Thousands are fleeing "unprecedented" wildfires in eastern Canada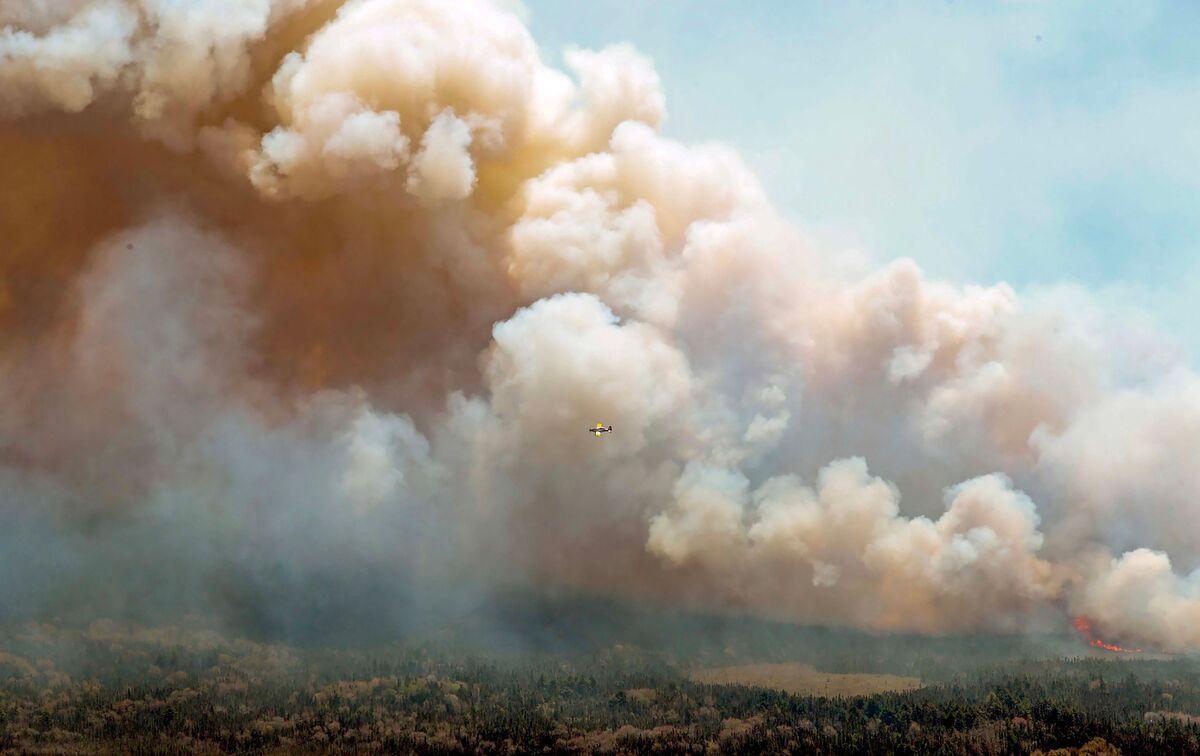 The authorities in the province of Nova Scotia in eastern Canada on Wednesday requested assistance from the army and the United States to combat "unprecedented" forest fires, one of which threatens populated areas on the outskirts of Halifax, prompting thousands of residents to evacuate.

During a press conference, Tim Houston, Prime Minister of Nova Scotia, which is located on the Atlantic coast, said, "In the province, we are going through a crisis, and we want, need and will accept any support that we can get."

"These fires are unprecedented," he added.

In Ottawa, Federal Prime Minister Justin Trudeau described the situation as "tragic", pledging firm support for the province.
Trudeau confirmed that help is on the way to Nova Scotia.

Aid is pouring into the province, as Ontario sent firefighting trucks, while the United States sent firefighters to help put out the fires, while neighboring Canadian regions sent dozens of specialized firefighting aircraft, and members of the Coast Guard also joined efforts to put out the fire.

"People are tired, frustrated and scared," said Mike Savage, mayor of Halifax, the provincial capital.

More than 16,000 people have been evacuated to date due to the flames from their homes in northwest Halifax.

On Wednesday, there were 14 fires raging in Nova Scotia, three of which were considered out of control.

The flames destroyed about 200 homes and infrastructure facilities, but no human injuries were recorded.

With tears in their eyes, the Kotowitz recounted to the CBC public broadcaster how the fire destroyed their home and the nursery they run. "It's my life," said wife Terry, with tears falling from her eyes. She turned to ashes.

The dry weather and expected high temperatures in the coming days have increased the authorities' fears of an exacerbation of the raging fire situation.

Smoke from the fires in Scotia Nova has reached the Atlantic coast of the United States, causing air pollution levels in New Jersey and parts of Pennsylvania to reach very high levels.

In recent years, western Canada has been repeatedly exposed to extreme weather events, aggravated by global warming.
Tags