Sun 03 Sep 2023 7:19 am - Jerusalem Time
Netanyahu is heading to Cyprus today, and Israelis are protesting there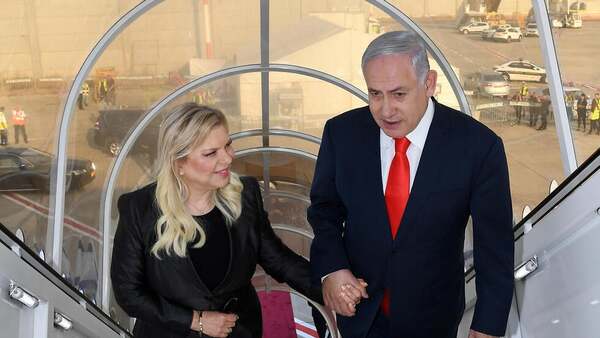 On Sunday, Israeli Prime Minister Benjamin Netanyahu, accompanied by his wife Sarah, will head to Cyprus on a two-day diplomatic visit.
According to the Hebrew website Ynet, this is his first trip abroad in 5 months, and during his visit he will meet with Cypriot President Nikos Christodoulides and Greek Prime Minister Kyriakos Mitsotakis.
The trip was supposed to take place at the end of last July, but it was postponed due to Netanyahu's hospitalization and the implantation of a pacemaker in his body.
Netanyahu's last trip abroad was at the end of last March, to London, and was accompanied by demonstrations by opponents of the judicial reforms led by his government.
Hundreds of Israelis living in Cyprus plan to demonstrate and protest during Netanyahu's visit.
This trip will be the first of several trips that Netanyahu will make abroad after the Hebrew New Year, as he will go to New York to deliver a speech on the 21st of this month at the United Nations, and it is not yet clear whether he will meet US President Joe Biden in New York or Washington at the White House. , which is the option preferred by Netanyahu, according to the site.
Tags