Mon 29 May 2023 3:25 pm - Jerusalem Time
An emergency meeting to understand what happened.. Venice's water turns "bright green"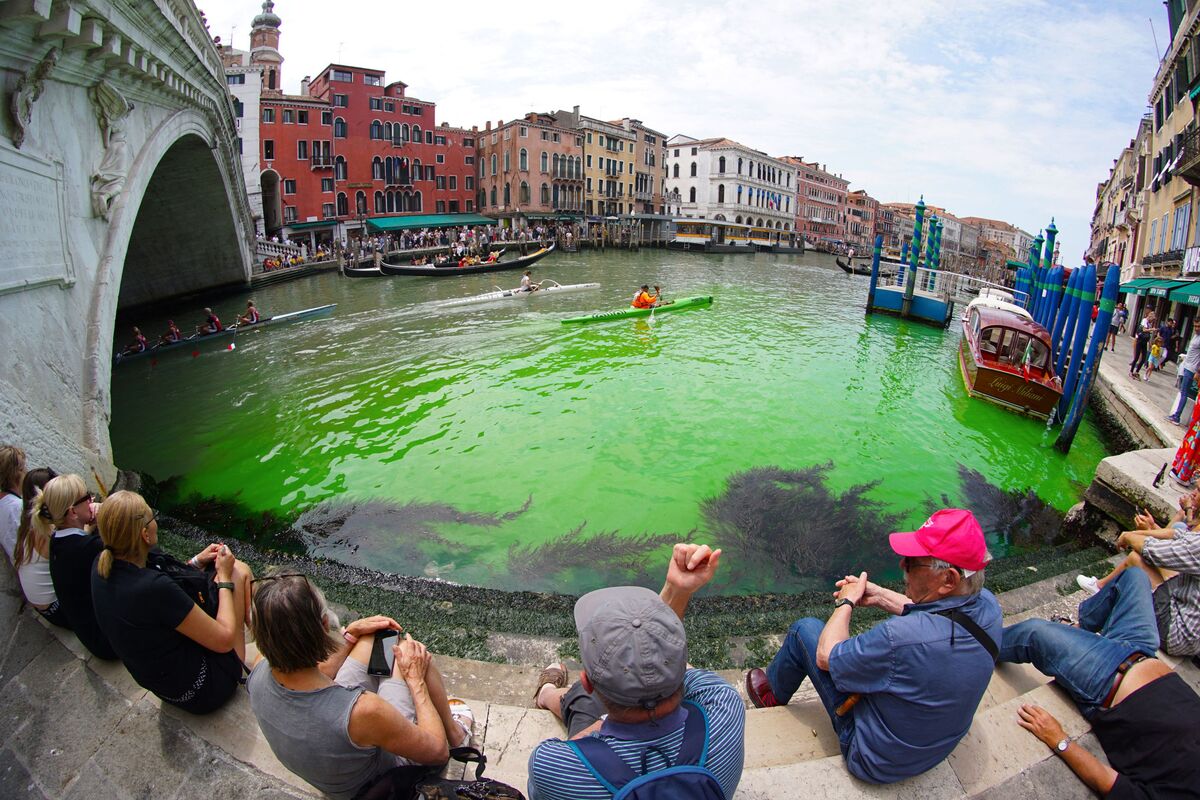 A section of the waters of the Grand Canal in Venice, Italy, on Sunday turned fluorescent green, prompting a police investigation amid speculation that the incident was caused by environmental activists.

The governor of the Italian region of Veneto, Luca Tsaya, tweeted, "A number of residents reported a change in the color of the canal water," noting that "the governor called for an emergency meeting with the police to investigate the source of this liquid."

Local daily La Nuova Venezia reported that police are investigating the possibility that environmental activists were behind the incident.

Relief workers announced that they would provide assistance to the regional Environmental Protection Authority in the process of taking water samples for analysis.

This is not the first time that the waters of the Grand Canal have turned green. In 1968, on the sidelines of the 34th Venice Film Festival, Argentine artist Nicholas García Uriburu threw green paint into these waters, in a move to raise awareness of environmental issues.
Tags