Thu 25 May 2023 10:22 am - Jerusalem Time
Rock legend Tina Turner dies in Switzerland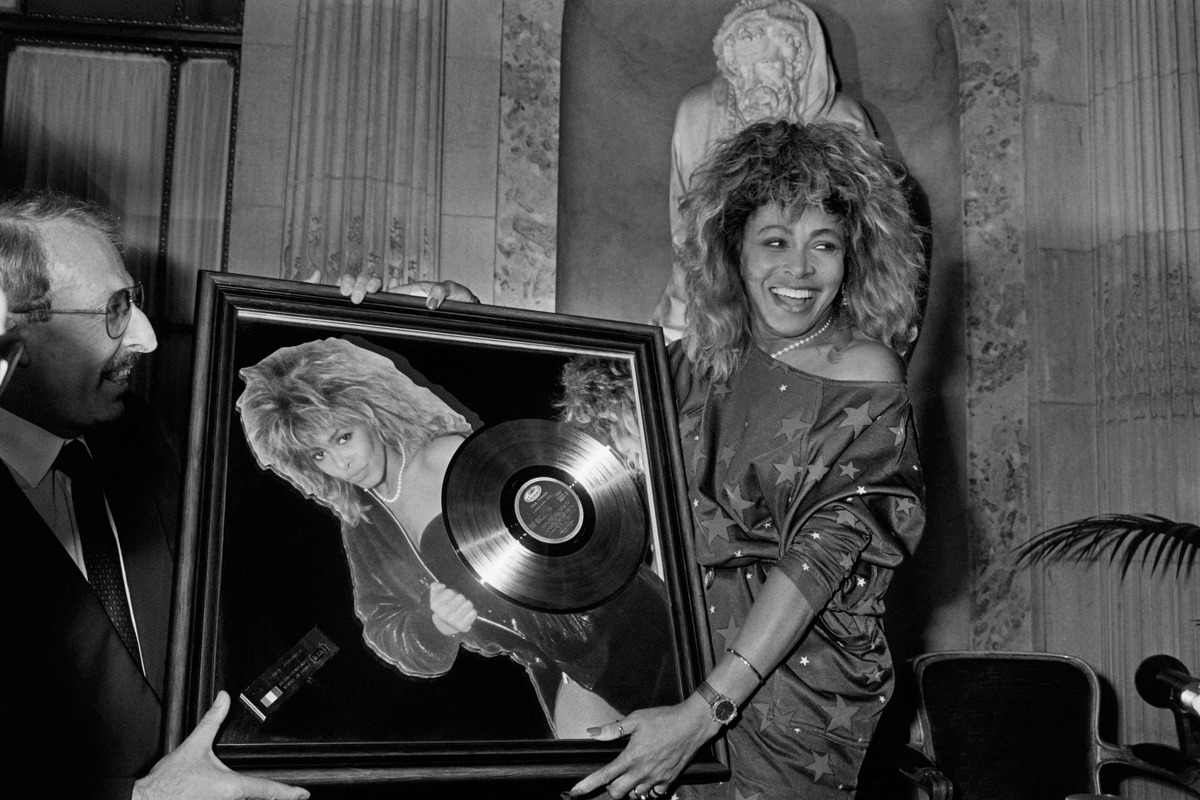 Tina Turner's powerful voice and charismatic presence lit up the stage, made a huge mark on 20th-century rock music, and over five decades produced hits, first with husband Ike Turner and then through a hugely successful solo career.

The eight-time Grammy Award-winning black singer, who died at the age of 83, occupied theaters from the 1960s, drawing a new generation of fans into a triumphant comeback after escaping an abusive marriage.

Abandoned by her parents, she emerged from the cotton fields of Tennessee to become the passionate "Queen of Rock and Roll" who, according to anecdote in music circles, taught Mick Jagger how to dance.

After becoming a global phenomenon, the singer, who wrote songs such as "The Beast" and "Natbusch City Limits", lived her last years in Switzerland with her second husband, Irwin Bach, a former senior official in a music production company. She married him in 2013 after a three-decade relationship.

The beginning of her career when she was singing, especially soul and R&B music, witnessed many changes and ups and downs. She admitted that she tried to commit suicide at the height of her husband's physical and moral abuse.

"He used to punch me in the nose over and over again, to the point where I could feel the taste of blood coming down my throat when I sang," she said in her memoir, "My Love Story" in 2018.

Tina ran away from her husband in 1976, running down a highway during a concert tour. She completed her divorce papers in 1978, and carried with her only her artistic name.

However, the dream of becoming a rock star haunted her.

"How can I fill sports stadiums? I aspired to that, I wanted to do what Jagger and others were doing at the time," Turner asked in comments presented during her entrance ceremony to the Museum of Rock Fame in 2021.

And she achieved these dreams even more when she scored a huge success in 1984 with her album "Private Dancer". Her song "What's Love Got To Do With It," contained in this work, won two Grammy Awards, and launched her international stardom at the age of forty-four.

Four years later, she set a record with the largest pay-per-view concert by a solo artist, during her show in Rio de Janeiro, with 180,000 people.

As a black woman who chose rock over '50s doo-wop and '60s Motown, Turner rewrote the rules of the genre for women.

Rapper Lizzo said Turner "made the dream come true as a black woman who took the stage on her own".

Turner has sold more than 100 million copies of her albums worldwide, according to Billboard magazine, and paved the way for daring singers like Janet Jackson, Madonna and Beyoncé.

"I've never seen a woman so strong, so amazing, so fearless," Beyoncé said during a ceremony honoring Tina Turner in 2005 at the Kennedy Center.

Anna Mae Bullock, that was her real name, was born on November 26, 1939, in Brownsville, Tennessee.

She grew up with her sister in a modest family, but their situation worsened when their father abandoned them first, and then their mother.

Upon the death of their grandmother, who had helped raise them, Anna Mae moved to the home of relatives in St. Louis, Missouri
At the age of sixteen.

There she met Ike Turner, a guitarist and bandleader eight years her senior who had achieved some fame after composing and recording the first rock and roll song, "Rocket 88", in 1951.

She convinced Ike to let her sing alongside him.

When the song "A Fall in Love" became a hit in 1960, it was called Tina Turner, and the duo formed the Ike & Tina Turner Review. They married in 1962.

From the beginning, Tina Turner was the most powerful presence, and she stole the spotlight with her soaring voice and enchanting dances.
Her works reflected the tensions in their personal lives, the most famous of which was the 1970 song "Proud Mary".

But her powerful and sexy vocals were always mixed with a certain fragility.

She said in an interview with "Rolling Stone" magazine in 1986, "I sing with these emotions because I experienced the pain in my heart."

After separating from Ike Turner, she performed in Las Vegas, released modestly-selling singles, and embarked on European tours.

However, with the success of the album "Private Dancer" in 1984, her transformation from a back-up star to a bright rock star was completed.

The following year, she made an unforgettable connection with Mick Jagger at the Live Aid concert in Philadelphia. Jagger ripped Turner's mini leather skirt in the midst of singing.

Mel Gibson co-starred in the blockbuster "Mad Max: Beyond Thunderdome," and she contributed to writing her memoir, "I Tina." She was the focus of the movie What's Love Got To Do With It starring Angela Bassett.

Turner, who converted to Buddhism after seeing a "way out" from her dangerous first marriage, confirmed several times that faith was a catalyst for her renewed youth and stability.

In 2008, she toured, which brought in $130 million in revenue. In 2013, three months after her marriage to Bach and her acquisition of Swiss citizenship, Turner renounced her American citizenship.

For the following years Trenor lived with Bach at their home in Zurich and at another home in the south of France.

She lived through tragedy with the suicide of Craig, 59, her eldest son from a previous relationship with saxophonist Raymond Hill before her marriage to Ike Turner.

Turner gave birth to Ike Turner, who died in 2007, Ronnie, who died last year at the age of 62 due to complications from colon cancer.
Tags