Thu 18 May 2023 11:03 am - Jerusalem Time
A week of jewelry auctions in Geneva concludes with the sale of a diamond tiara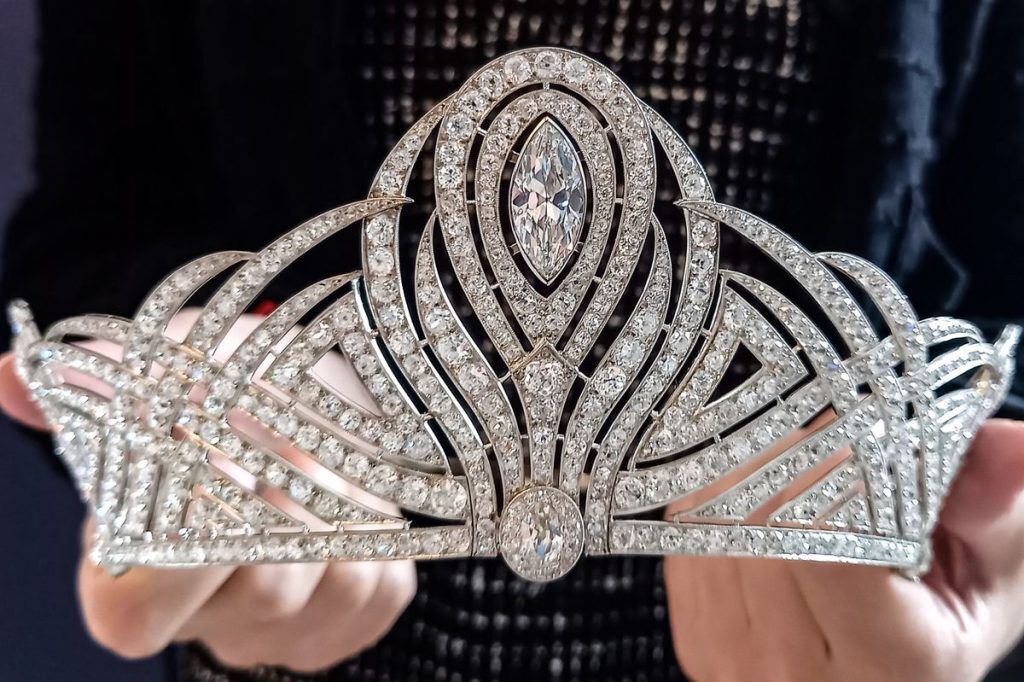 Wednesday sold at auction a crown used during two British coronation ceremonies and the "Star of Egypt" diamond, which is believed to have belonged to King Farouk, at the end of a week of auctions on jewelry in Geneva.

Less than two weeks after the coronation of King Charles III, bidders competed to take possession of the diamond-encrusted Besboro crown, which she placed as an invitation to the coronation of Charles's grandfather, King George VI, in 1937, and another at the coronation of his mother, Queen Elizabeth II, in 1953.

The piece, which weighs 136.5 grams, was sold for 945,000 Swiss francs ($1.06 million).

"It's a piece of art and history," said Max Fawcett, head of jewelery at Christie's, which organized the auction.

The total value of Christie's jewelry sales amounted to about 41.2 million Swiss francs ($ 45.8 million) in a week, while 11 pieces were sold for more than one million dollars each.

On Tuesday, Sotheby's organized an auction in Geneva whose sales exceeded 76.7 million Swiss francs ($85.4 million).

Among the highlights of the sale was the 11.16-carat Bvlgari Laguna Blue blue diamond, which was sold for 22.6 million Swiss francs ($25.2 million).

The "Star of Egypt" diamond was sold at Christie's auction, whose origin is still obscure. It is believed that the diamond, which is of 105.52 carats, was bought in 1850 by the then viceroy of Egypt and then resold in 1880. The diamond appeared for the first time on the London market in 1939, and it is likely that King Farouk, who ruled Egypt between 1936 and 1952, bought it. Later.

The diamond sold for 2.7 million Swiss francs ($3.02 million) less than three minutes after bidding began.
Tags