Mon 15 May 2023 9:25 am - Jerusalem Time
The first Saudi astronauts launch to the International Space Station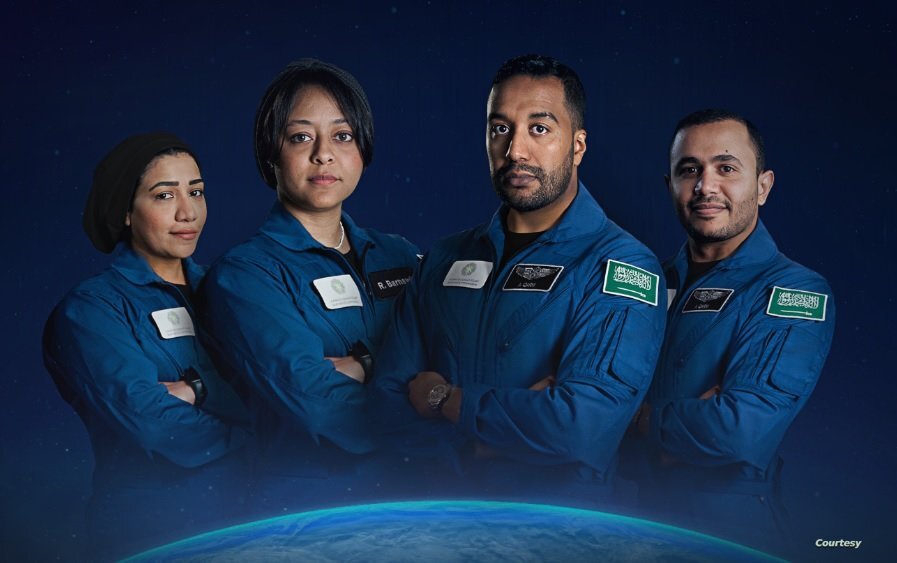 The Kingdom of Saudi Arabia announced (Sunday) that May 21 will be the launch date for the first Saudi astronauts to the International Space Station on a scientific journey.

According to the Saudi Press Agency (SPA), "The two Saudi astronauts, Rayana Barnawi, the first Saudi and Arab Muslim woman astronaut, and Ali Al-Qarni, who is also the first Saudi astronaut, will set off to the International Space Station (ISS), on May 21, on a journey Scientific, representing a historic event for the Kingdom of Saudi Arabia, and inaugurating a new phase for the Kingdom in the field of space.

The Saudi Space Authority said, "This trip comes within the framework of the Kingdom's program for astronauts, which was launched on September 22, 2022, and includes conducting 14 pioneering scientific research experiments in a microgravity environment, which will contribute to providing answers that will empower people through the expansion of health research in addition to Protecting the planet by applying scientific experiments, some of which are being carried out for the first time in the world on board the station.

The commission stated that this flight "puts the Kingdom as one of the few countries in the world that can send two astronauts of the same nationality aboard the International Space Station at the same time, within the framework of the Kingdom's program for astronauts to build national capacities in the field of scientific trips to space, and to benefit from Promising opportunities offered by the global space sector and industry.
Tags