Mon 08 May 2023 9:59 am - Jerusalem Time
22 people dead in a boat sinking in India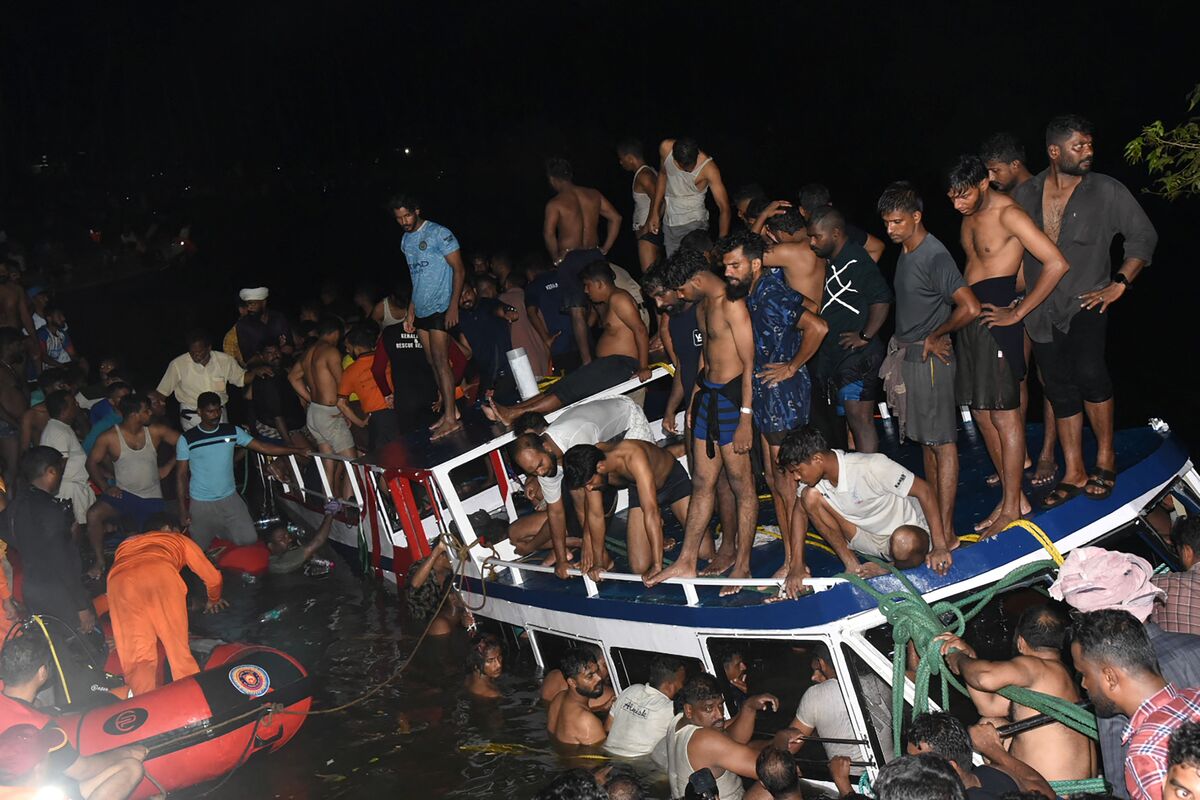 At least 22 people died when a double-decker tourist boat sank in India's southern state of Kerala late Sunday, authorities and local media reported.

The accident occurred in the coastal town of Tanur in Malappuram district of Kerala state and rescue operations are underway.

Dozens of people participated during the night in the search for survivors from the boat, which was partially submerged in water, as some used ropes to secure it while others were in the water looking through its windows.

"We have recovered 22 bodies, including 15 women and seven males. There are about six people in the hospital. Rescue operations are underway," an officer from Tanur police station told AFP.

The officer added that thirty people were on board the boat.

Local newspaper Onmanorma reported that 11 people from one family, including three children, were killed.

The state's Minister of Sports and Fisheries at. Abdul Rahman, who helps coordinate rescue efforts, said most of the victims were children. It is believed that more than 30 people were on board at the time of the accident.

Abdel-Rahman said that four people were taken to hospital in critical condition, according to the BTI agency.

Survivors told local media that many of the passengers were not wearing life jackets.

For his part, Indian Prime Minister Narendra Modi said on Twitter, "We are saddened by the loss of life due to the boat accident in Malappuram, Kerala state. Condolences to the bereaved families," adding that the relatives of each victim will be entitled to compensation.
It was not immediately clear why the boat sank.
Tags