Sun 07 May 2023 12:36 pm - Jerusalem Time
The declaration of a state of emergency and the evacuation of 25,000 residents of Canadian Alberta due to forest fires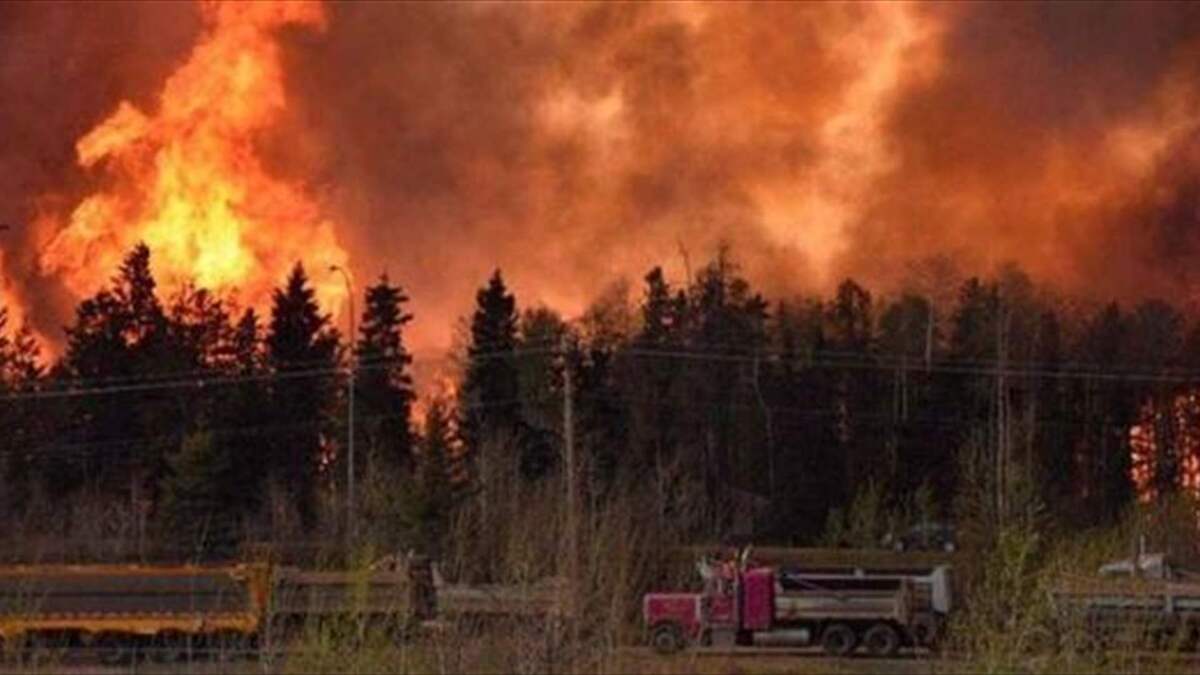 The province of Alberta in western Canada declared a state of emergency on Saturday, after about 100 forest fires broke out there, which led to the departure of about 25,000 residents from their homes, in an "unprecedented" situation, according to the provincial prime minister.

The authorities have asked thousands of other residents to prepare to leave at any time. A total of 110 fires were recorded, fanned by strong winds, a third of which are out of control.

"We have declared a state of emergency in the province to preserve the safety, health and safety of Albertans," Alberta Premier Danielle Smith told a news conference.

Smith explained that this Canadian province, which is one of the largest oil producers in the world, "had a very hot and dry spring, and with many small forests, it only takes a few sparks to start really scary fires."

All of these factors combined, she added, "led to an unprecedented situation that our province faces today."

It reported that about 122 thousand hectares of land were burned and 20 towns were evacuated.

Smith said the state of emergency gives the county government "more powers to respond to extreme situations," including mobilizing additional capacity and releasing emergency funds.

A map released by the federal government says that election-period Alberta, a large swath of neighboring Saskatchewan, and much of the Northwest Territories are at risk of fires.

Among the towns that were evacuated, "Drayton Valley," with a population of seven thousand people, located in Alberta, about 140 kilometers west of Edmonton.

In Fox Lake, in northern Alberta, a major fire destroyed 20 homes, one store and a police station. Residents were evacuated by boat and helicopter.
Tags