Fri 05 May 2023 1:17 pm - Jerusalem Time
Earnings from Apple and other tech giants exceed expectations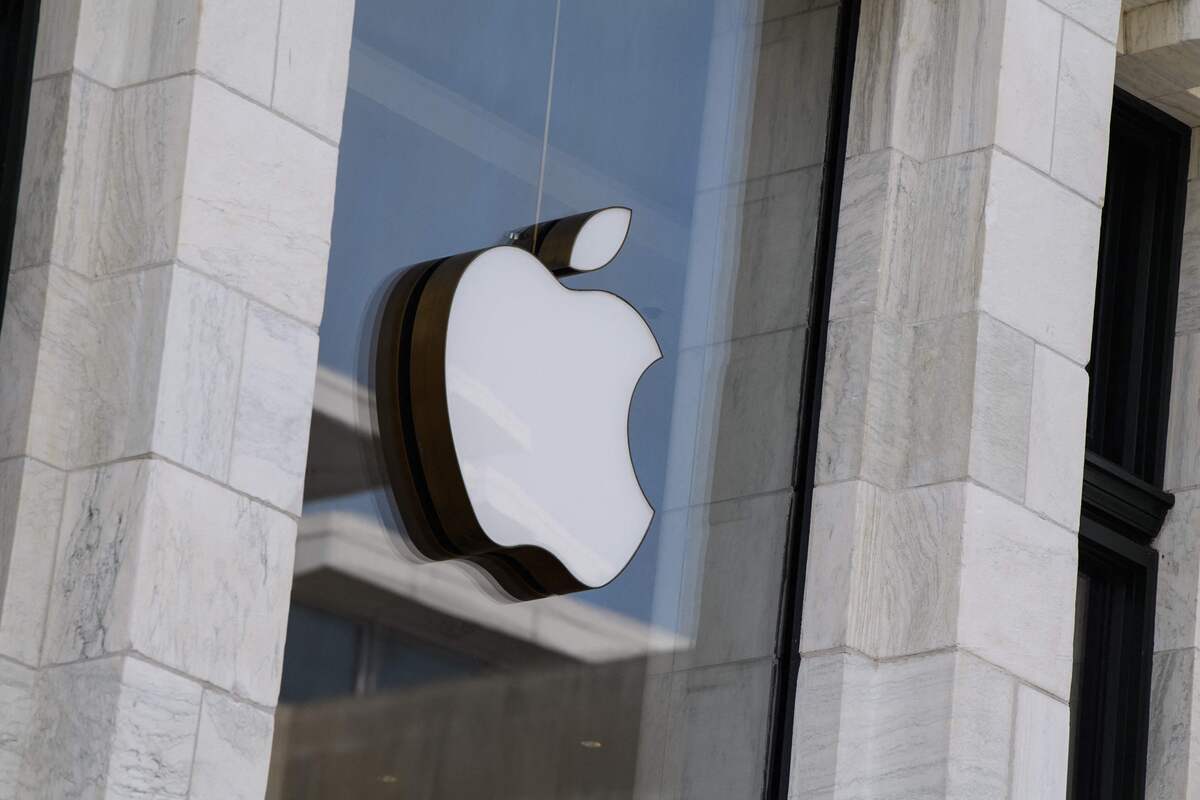 Giant technology companies were able to rebound again during the first quarter of 2023, despite the global economic slowdown, as their revenues and profits exceeded market expectations, thanks to their resorting to mass exchange operations and issuing a number of advanced products.

The company's "Apple" results, published Thursday, greatly exceeded analysts' expectations, as the US group's revenues amounted to about $95 billion between January and March, while its net profits amounted to $24 billion.

iPhone sales rose slightly year-on-year to $51.33 billion, also exceeding analysts' expectations, while demand for electronic devices fell sharply due to inflation.

In addition, the activity of the services provided by the company (music, entertainment, online storage, payments...) rose slightly on an annual basis, achieving about $ 21 billion in the second quarter of its troubled fiscal year.

A statement quoted Apple President Tim Cook as saying, "We are pleased that we achieved a record for services and another record result for sales of + iPhone + during the second quarter of the year (...) that our most prominent active devices have reached their highest levels."

He said during a phone call with analysts, "We have achieved record revenues through the 'Apple Store' (App Store for 'iPhone' phones), pointing out that 'more than 975 million paid subscriptions' have been registered for services provided by 'Apple'."

Dan Ives, an analyst at Wedbush Securities, pointed out that "+Apple+ scored many points in the past quarter," pointing out that the progress witnessed in the results of "iPhone" shows that the company "continues to gain market share in China despite the bad economic conditions.

The Cupertino Group's revenue and net profit declined slightly year-on-year, but the market expected worse results.
The demand for electronic devices, which rose a lot during the pandemic period and the quarantine associated with it, has decreased in recent months due to inflation.

And in the second half of 2022, mobile phone sales around the world fell to their lowest level since 2014, according to Canalys.

Canalys analyst Lu Xuanqiu noted in late January that "the popularity of iPhones in terms of their professional advantage is helping Apple increase market share, despite pressures in demand."

"Unexpected supply difficulties associated with these devices prompted Apple to accelerate the diversification process to mitigate the impact of this problem," he said.

Last month, "Apple" launched a savings account with high interest rates (4.15% on an annual basis, compared to 0.37% on average in the United States) for holders of "Apple Card" cards that became available in the market in 2019. About 990 million were deposited. dollars in these accounts during the first four days, according to Forbes.

Sales of personal computers declined at the beginning of the year, while Apple's Macs did not escape this decline, as it generated revenues of $7.2 billion during the past quarter, compared to $10.4 billion in the same period last year.

Over the past week, Alphabet (Google), Microsoft, Meta (Facebook, Instagram and WhatsApp) and Amazon reassured the markets of better-than-expected quarterly results, despite the slowdown in their growth.

Despite advertisers reducing their perks, Meta and Google's digital advertising revenue rose slightly year-on-year, to about $70 billion (Google) and $29 billion (Meta).

Their decisions to dispense with the services of a large number of employees were well received by investors, just like Amazon's plan, which decided to cut 27,000 jobs.

The e-commerce and cloud computing company's revenues exceeded $127 billion, with an increase of $3 billion over the expected result.

Microsoft pleased Wall Street with cloud-powered revenue. The group is building on its success in the field of artificial intelligence by integrating into its services tools pioneered by the startup OpenAI, which launched ChatGPT.

Analyst Dan Ives noted last week that "the macroeconomic environment is not buoyant, but technology has weathered it better than all the pessimists expected," adding, "With cost-cutting and huge market capitalization as a safety net, we expect the sector to weather the storm more easily than other sectors."
Tags