Wed 22 Mar 2023 5:06 pm - Jerusalem Time
$7.5 billion in revenue from the Sukari gold mine in Egypt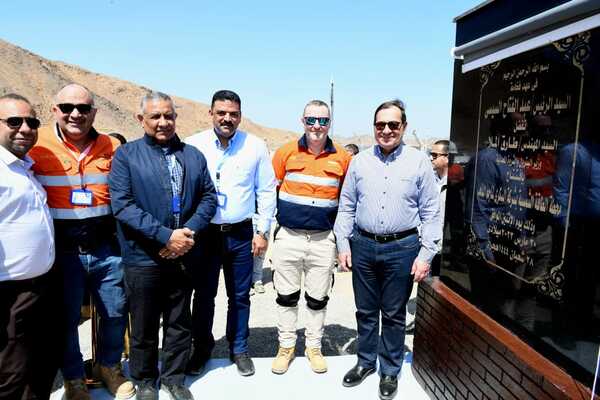 The Egyptian Minister of Petroleum and Mineral Resources Tarek El-Molla announced today (Wednesday) that the revenues of the Sukari gold mine in the Eastern Desert amounted to $7.5 billion until last February.

Al-Mulla said in a press statement, "The Sukari mine produced 5.2 million ounces from the start of production until the end of last February, with estimated revenues of about $7.5 billion."

Gold production from this mine began in 2009.

The minister affirmed the mine's ability to achieve more (production) in light of the investments and intensive exploration activity in it.

The statement indicated that the Sukari mine, through the intensification of its exploration activities during the past two years, has added about two million ounces to the mineral reserves, and the life of the underground mine has been extended from 3 to 9 years by adding about half a million ounces to its reserves.

He added that one of the most important additions made to the mine is the implementation of geophysical exploration using modern technologies for the first time in Egypt, in cooperation with the Air Petroleum Services Company.

According to the statement, it is intended to produce between 450 and 480 thousand ounces from the Sukari mine during the current year.

Al-Mulla considered that the achievement of this production by the Sukari mine and the start of commercial production of gold from the Iqat site confirm that mining investment in Egypt is on the right path towards maximizing the returns of our mineral wealth for the benefit of the Egyptian economy.

Al-Mulla had announced yesterday (Tuesday) the start of the experimental operation of gold production from the site (Iqat) in southern Egypt, whose reserves are estimated at about 1.2 million ounces.

He pointed out that primary bullion is currently being produced and stamped through the Department of Stamps and Scales with the appropriate caliber for its quality or stamped with the international code ((9999)) in preparation for export or using it to increase Egypt's gold reserves in cooperation with the Central Bank.
Tags