Tue 09 May 2023 10:06 am - Jerusalem Time
The United States and the UAE announce the collection of $ 13 billion for the Agricultural Innovation Fund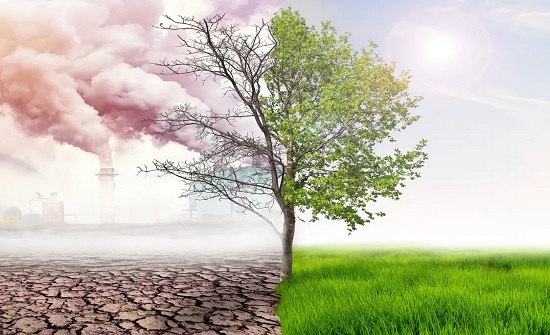 The United States and the United Arab Emirates announced Monday that funding for a global initiative aimed at creating greener, climate-resilient agriculture has increased to $13 billion.

This amount means that the Agricultural Innovation for Climate Initiative, launched in 2021, has now surpassed its $10 billion target for the COP28 climate talks the UAE hosts in November and December.
"Climate change continues to affect long-term farming practices in every country, and a strong global commitment is necessary to address the challenges of climate change head on," US Secretary of Agriculture Tom Vilsack said in a statement.
Vilsack and his Emirati counterpart, Maryam bin Mohammed Al Muhairi, Minister of Climate Change and Environment, will host the "Agricultural Climate Innovation" summit in Washington this week.
"It is interesting that out of 13 billion dollars, 10 billion comes from the government and 3 billion comes from the private sector," Al-Muhairi said.
Between a quarter and a third of global greenhouse gas emissions come from food systems, from factors such as deforestation to make way for farmland, methane emissions from livestock, energy costs associated with supply chains and the energy consumers use to store and prepare food.

At the same time, climate change threatens food security around the world, as global warming increases the frequency of heat waves, droughts and extreme weather events.
Ongoing projects include the development of more modern and green fertilizers that require less fossil fuel to create, and a return to so-called "regenerative agriculture" practices that restore soil biodiversity, thus improving yield and sequestering carbon while reducing the need for fertilizer.

Meanwhile, AI-enhanced tools are being developed to pull data from sources including satellites and ground-based sensors to estimate the amount of carbon in any given plot of land, which could help farmers improve soil quality.

On the conference agenda are efforts to adopt more efficient agricultural techniques and shift to crops that require less water in some climate-affected regions.
"Black farmers, indigenous farmers and low-income farmers need access to this innovation as well," said climate activist former US Vice President Al Gore during the summit's opening session.
US climate envoy John Kerry and ministers from Britain, the European Commission, Australia, Kenya, Mexico and Panama are scheduled to address the conference.
Tags