Mon 08 May 2023 12:03 pm - Jerusalem Time
Economy: 721 kg of gold were stamped last month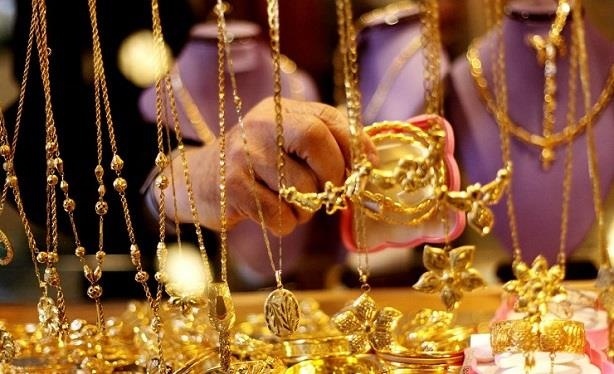 The Ministry of National Economy said that the Precious Metals Directorate in the ministry stamped 721 kg of gold last month.
The Directorate stated in a statement issued today, Monday, that its revenues as a result of the process of stamping gold jewelry bearing the Palestinian stamp "Dome of the Rock" amounted to approximately 803 thousand shekels, a slight change compared to the same month of 2022, which amounted to 873 thousand shekels.
The average price of an ounce of gold for the month of April amounted to 1965 dollars, an increase of 3% over the same month of last year.
The Directorate indicated that last year it stamped about 17.75 tons of gold, an increase of 93% from the average, compared to the previous five years, while the total revenues collected as a result of the stamping process amounted to 17.77 million shekels.
The Precious Metals Directorate annually stamps about 10 tons of gold jewelry, while around 577 factories, workshops, and shops work in manufacturing and selling precious metals, employing 3,000 manufacturers and merchants, and are subject to the supervision and inspection teams of the Precious Metals Directorate.
The Directorate called on citizens to obtain an invoice containing details of the item, caliber, weight, statement, item price, total price, currency, and the name of the shop when buying gold, and to verify the Palestinian stamp on the jewelry, in addition to the type of jewelry industry (local or foreign).
Tags