Wed 03 May 2023 1:50 pm - Jerusalem Time
The US oil price is below $70 for the first time since OPEC+ cut production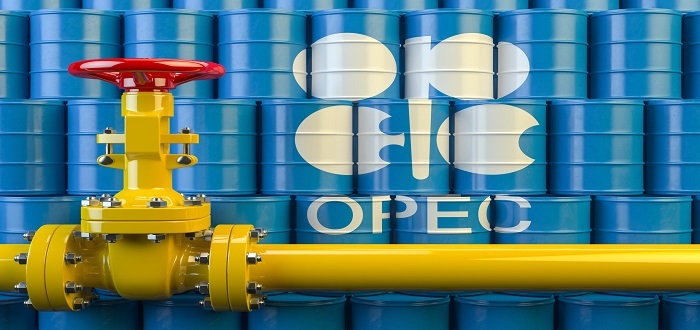 West Texas Intermediate, the US benchmark, traded below $70 a barrel on Wednesday for the first time since the OPEC+ alliance cut production a month ago in an attempt to support prices.

After dropping below $70 due to recession fears, WTI recovered slightly and reached $70.12, a loss of 2.2 percent.

For its part, Brent North Sea crude, the European reference, fell 2 percent to $73.84.

"Concerns about the US banking sector have re-emerged following the collapse of the second largest US bank since the 2008 crisis," said Stephen Brennock, an analyst at PVM Energy.

Banking authorities and players are hoping that Monday's acquisition of First Republic by JPMorgan will, at least temporarily, spell an end to the turmoil in the sector, but regional banks remain under pressure on Wall Street.

"The shares of regional banks were affected by contagion fears (...) At the same time, another rise in interest rates is on the horizon," the analyst added.

The market expects the US central bank to raise the interest rate by a quarter of a percentage point on Wednesday after the Monetary Policy Committee meeting, to counter inflation.

Tighter monetary policy may contribute to putting pressure on the world's largest economy by increasing the cost of credit for families and companies, which increases the risk of recession and thus lower demand for oil.

And negative signals about Chinese economic growth add to general concerns about the global economy, said analysts at "Energy Denmark".

China's purchasing managers' index, a reflection of the state of the industrialized world, fell in April, according to official data released Sunday.

Consequently, the two global benchmark indices for crude lost their gains related to the voluntary production cuts of some members of the Organization of Petroleum Exporting Countries and its partners (OPEC Plus alliance).

Analysts interpreted these reductions, which were announced in early April, and which will come into effect from May until the end of 2023, as a desire by the coalition to keep the price of a barrel of Brent oil above $80.
Tags