Wed 03 May 2023 11:24 am - Jerusalem Time
The Qatari economy is the fastest growing in the region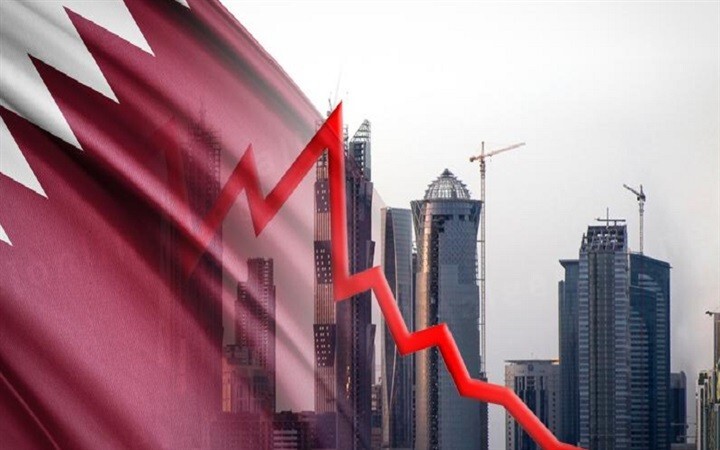 The Standard Chartered Bank report expected the economic growth rate in Qatar for the year 2023 to reach 4.0%, to be the highest in the Gulf region, which is recording growth at varying rates ranging from 2% to 3.5% for this year.

The World Bank said in the Economics Report for Africa and the Middle East for the second quarter of this year 2023: that the State of Qatar should benefit in successful ways from the World Cup to expand the tourism sector and its position as a global sports destination, especially as it hosts 14 sporting events in the year 2023.

The report said: The relevant institutions in the State of Qatar plan to raise the contribution of the tourism sector to the gross domestic product to 12% in 2030 from its current share of 7%. It can achieve this goal by attracting 6 million visitors annually by 2030. He pointed out that Qatar is working to develop the production capacity of the North Field by 64%, to raise natural gas production to 126 million tons by 2026 from the current 77 million tons. The first phase (110 million tons) is scheduled to be completed in 2025.

The report suggested that investment to expand gas production would be a supportive factor for activities in other sectors, including the growth of private sector credit, which rose to 17% on an annual basis last January.

Mohanad Mokahl, CEO and Regional Head of Client Coverage for Commercial and Institutional Banking at Standard Chartered Qatar, said: "With increasing levels of uncertainty around the world, no market will be sufficiently immune from economic headwinds. However, the data shows us that Qatar is in a good position and can withstand these challenges."

The report dealt with other areas, foreign exchange reserves in Qatar, and the regional focus report for Africa and the Middle East covers the economies of 24 countries, and it is part of the global focus report for Standard Chartered.

Standard Chartered Bank is a leading global banking group, with a presence in 59 of the world's most vibrant markets and is listed on the financial markets in both London and Hong Kong.
Tags