Wed 29 Mar 2023 3:05 pm - Jerusalem Time
Occupational stress costs the UK economy £28 billion each year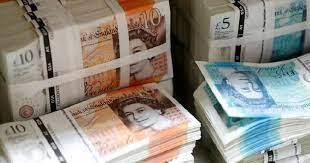 Occupational stress or work-related burnout costs the British economy each year 28 billion pounds , or about 32 billion euros, and results in 23.3 million days of leave, according to a study published Wednesday.

The authors of this study, conducted by the French insurance company "AXA" and the British research center CEBR, said that Britons are "more likely to suffer psychological problems than citizens of other countries" included in this research.

Their conclusions were based, in particular, on a census conducted by the "Ipsos" institute that included 30,000 people between the ages of 18 and 74 in 16 countries and regions around the world.

This statistic shows that 21% of British adults suffer from emotional distress, ahead of Americans (17%), Belgians (11%), French (10%), Chinese (10%) and Swiss (9%).

"Nearly half of Britons are currently not in good mental health and are at risk of occupational stress, which has a significant impact on the UK economy and businesses," a statement read.

The authors of the study pointed out that the cost of living crisis in the United Kingdom is having a negative impact, as inflation rose again in February to 10.4% on an annual basis, which weakened the purchasing power of the British.

CEBR data showed that financial stress and employee concerns cost British businesses up to £6.2 billion in sick leave and lost productivity.



Tags