Wed 29 Mar 2023 2:23 pm - Jerusalem Time
Russia announces an agreement with India to "significantly" increase its oil supply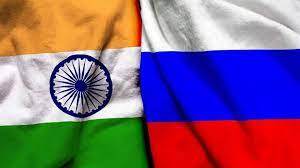 Russian oil giant Rosneft announced on Wednesday that it had signed a contract with an Indian partner to "significantly increase" shipments of Russian oil, while Moscow, targeted by Western sanctions over its invasion of Ukraine, seeks to redirect its sales to Asia.

Rosneft said in a statement that its president , Igor Sechin , during a trip to India "signed an agreement with Indian Oil Company to significantly increase oil supplies to India."

The Russian company did not specify the value of the signed contract nor the quantities agreed upon under this deal.

This announcement comes a day after Russia announced that its oil exports to India increased 22 times in the year 2022.

Russia, which is targeted by severe Western economic sanctions and an embargo on oil derivatives because of its attack on Ukraine, is trying to redirect its oil and gas exports to other countries, especially in Asia.

India and China, two big energy consumers, are at the forefront of countries that Moscow relies on to offset contracts in Europe.

"The parties also discussed ... possibilities of payment in the national currency," Rosneft said in its statement on Wednesday, as Russia tries to remove the dollar from its economy to become less dependent on Washington.

According to data from the Indian Ministry of Commerce mentioned in the press release, last year Russia became, for the first time in its history, one of the five main trading partners of India, while the volume of trade between the two countries amounted to $38.4 billion.
Tags