Wed 29 Mar 2023 12:34 pm - Jerusalem Time
Canada introduces a budget focused on clean energy sources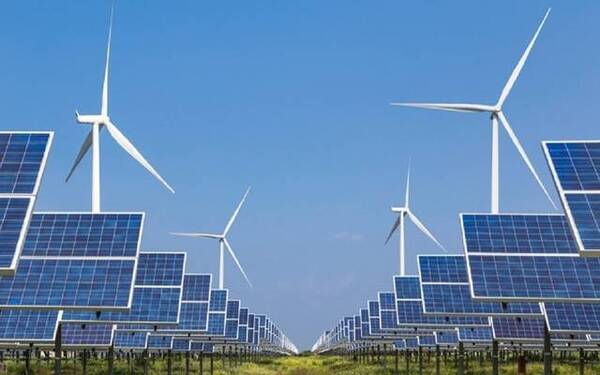 Canada unveiled Tuesday a budget aimed at making the country a "superpower" for clean energy and developing its capabilities in producing rare earths and electric cars in the world.

In the face of the rising cost of living, Finance Minister Chrystia Freeland also announced specific assistance for the poorest, which will benefit 11 million Canadian families, and the launch of a new dental care plan for the nearly nine million Canadians who do not have health insurance.

Justin Trudeau's government has granted large tax breaks ranging from 15 to 30 percent to a wide range of power generation sectors, from marine energy to the nuclear sector as well as the extraction of base metals for electric batteries.

The announced measures also build on past tax breaks and investments in "clean economy" projects, such as producing hydrogen from renewable sources.

Freeland said the world was going through "the most significant economic transition since the Industrial Revolution," referring to the fight against climate change.

"Today and in the years ahead, Canada must seize this historic moment, this incredible opportunity before us, or we will be left behind as democracies around the world build the clean economy of the 21st century," she added during her budget presentation to Parliament.

With these tax breaks likely to reach more than 80 billion Canadian dollars (54 billion euros) in the next decade, Ottawa hopes to close the gap with the billions that the United States has allocated for electric cars, batteries and renewable energy projects.

The International Energy Agency says the clean technology sector is expected to be worth more than $630 billion worldwide by 2030, more than three times the current level.

Ottawa's budget includes billions of dollars to attract more private investment in this sector. It also promises to keep energy prices and carbon credits as negotiated in the event that market prices fall below the minimum stipulated in the contracts.

For its part, the Canadian Labor Conference expressed its "concern that a 3 percent cut in funding for the public health sector could have a significant impact on workers and the services that people depend on."

Canada will see weak economic growth in 2023, as the government forecasts in its budget, while emphasizing the risk of a "moderate recession" in a worst-case scenario.

Ottawa currently expects its gross domestic product to grow by 0.3 percent this year before rising to 1.5 percent in 2024. However, the government does not rule out the possibility of a contraction (0.2 percent) in 2023.

According to the draft budget, public debt will rise next year to 43.5 percent of GDP, then gradually decrease to less than forty percent by 2027-2028.
Tags