Wed 29 Mar 2023 11:59 am - Jerusalem Time
Bahrain is looking to keep pace with the Gulf economic momentum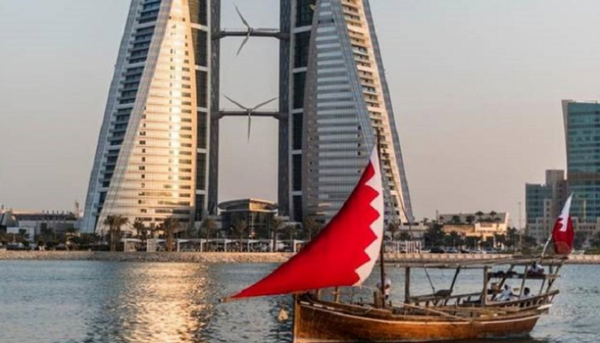 Bahrain is witnessing a multibillion-dollar economic revival based on the implementation of new mega projects, which contribute to putting the kingdom in a position to compete with its wealthy neighbours, while at the same time consolidating stability in it after more than a decade of turmoil.

The road does not appear to be paved for the smallest Arab Gulf states located near the wealthy Emirates and gas-rich Qatar, while it is linked to Saudi Arabia, the world's largest oil exporter and the largest Arab economy, by a 25-kilometer bridge.

Bahrain, which consists of 30 islands and which has witnessed unrest since the 2011 demonstrations, is undergoing a major modernization and reform process aimed at diversifying its revenues, benefiting from a great Gulf economic momentum against the backdrop of high oil prices and various plans to diversify the economy.

Numerous construction sites are spread across the kingdom, while Bahrain, an oil producer outside the Organization of Exporting Countries (OPEC), aspires to reduce dependence on crude, which provides 80 percent of its revenues, most of which come from refining.

"The plan is clear: we want to grow and we want to grow faster than the world," Khalid Ibrahim Humaidan, chief executive of Bahrain's Economic Development Board, told reporters in Manama this month.

Bahrain may find in announcing the resumption of relations between Saudi Arabia and Iran, which Manama accuses of fueling unrest there, an impetus for its efforts to achieve stability.

"In an optimistic scenario, the Saudi-Iranian rapprochement will increase and create a more favorable environment for political reconciliation within Bahrain, which in turn may lead to defusing instability from the economic factor," Justin Alexander, an economist on Gulf affairs from the Gulf Economics consulting group, told AFP.

Bahrain enjoys a rich heritage in the trade and business sector dating back to decades ago when it was seen as a pearling center.

However, its historical status has been weakened in light of intense regional competition, especially from Dubai and Doha, but also due to internal economic challenges since the collapse of oil prices in 2014.

The 2011 demonstrations, which coincided with the "Arab Spring" uprisings, ended with a campaign against demonstrators who demanded an elected government. Bahrain banned opposition parties and imprisoned political opponents, which sparked widespread international criticism.

In 2018, wealthier Gulf states agreed to support Bahrain's economic ambitions with $10 billion in loans, sparking a new construction wave in the country.

In addition to plans to build tourism and sports centers, including diving headquarters and a city of games under the sea, Bahrain announced a new passenger terminal at its international airport that can accommodate up to 14 million passengers annually, more than double the previous capacity.

It also opened one of the largest conference centers in the Gulf, hoping to host major events.

A fiscal balance program in the Kingdom aims to achieve a balance in the budget by 2024, while Bahrain's Vision 2030 focuses on reducing dependence on modest resources of oil and gas and developing new sectors such as tourism.

According to a statement by the Ministry of Finance on Monday, the economy grew by 4.9 percent last year, the highest since 2013.

The country, which has a population of 1.4 million people, about half of whom are foreigners, aspires to raise the level of tourism's contribution to the GDP from 7 to more than 11 percent within a few years.

"We are confident that we will continue on this path and achieve the results we desire," said Humaidan, who was speaking on the sidelines of the annual Formula One Grand Prix.

Bahrain, a country about the size of New York City, has a relatively low tax system and modern infrastructure.

The small country is an ally of the West and is home to the US Navy's Fifth Fleet. Its strategic location along major shipping routes makes it an important logistical hub in the Middle East, but also puts it at the center of regional conflicts.

"Bahrain has tried to develop new sectors such as financial technology (...). However, since the 2011 protests, tensions in Bahraini society have become a source of concern for investors," says Alexander.

But after the agreement brokered by China this month to end the seven-year-old dispute between Iran and Saudi Arabia, Tehran said last week that it also welcomed the restoration of relations with Bahrain.

At the same time, reformists from a young, Western-educated generation led by Crown Prince and Prime Minister Sheikh Salman bin Hamad Al Khalifa (54 years old) are carving out their position as a force for change in the country.
Tags