Tue 28 Mar 2023 11:13 am - Jerusalem Time
BP and ADNOC offer to buy 50% of the Israeli New Med Energy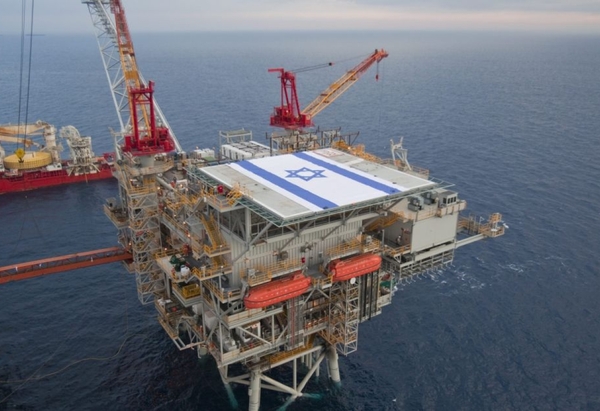 New Med Energy, the Israeli gas group, announced on Tuesday that it had received an offer to buy 50% of its capital from BP and the Abu Dhabi National Oil Company, "Indoc", in exchange for four billion dollars.
BP confirmed in a press release that it submitted the offer without disclosing its value. New Med Energy owns the rights to exploit more than 45% of the Leviathan field, which is the largest offshore natural gas field in Israel.
The company confirmed that the offer it received on Monday was "non-binding", noting that an audit committee had been appointed to study the details of the deal, which would include the purchase of all the Israeli company's traded shares and a small part of the shares owned by the Israeli giant Delek Holding Company, which is one of the subsidiaries of New Med.

BP said that it "made with ADNOC a non-binding offer to acquire the private company New Med Energy through the acquisition of traded shares and the acquisition of part of Delek's share so that it would own 50 percent of New Med Energy."

In its statement, BP considered the deal an "important first step" in light of its desire and ADNOC to "create a new joint venture company focused on gas development in international areas of mutual interest, including in the eastern Mediterranean."

Yossi Apo, CEO of Israel's New Med, said that the offer came "as a result of the warm relations and bridges built in recent years with energy companies operating in the region."

In a statement, he added that the offer was "an important vote of confidence" in "the Israeli gas market in general and the business and assets of New Med Energy in particular."

The Leviathan field was discovered in 2010, 130 km west of Haifa. The Israeli company estimates that it contains 605 billion cubic meters of natural gas, in addition to 34.1 million barrels of oil and gas condensate.

The field's production began in December 2013, and Israel uses part of the field's gas, which it is connected to through pipelines, and is also exported to Egypt and Jordan.
Tags