Sat 27 May 2023 2:07 pm - Jerusalem Time
Iraq announces a land link project between the Gulf states and Turkey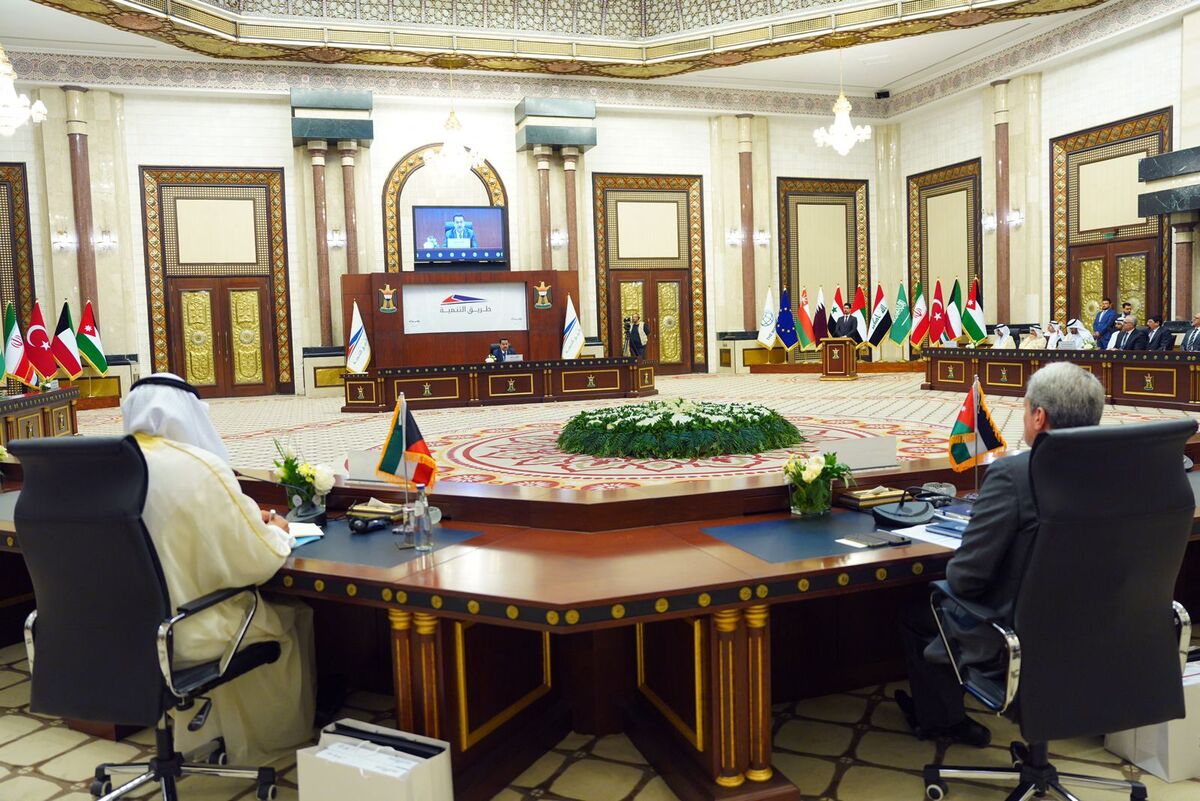 During a conference that brought together officials from neighboring countries in Baghdad on Saturday, Iraq announced a land and railway project connecting the Gulf to the Turkish border, through which Iraq aspires to become a main line for transporting goods between the Middle East and Europe.

The project, which the Iraqi government has set at a cost of about $17 billion and a length of 1,200 km inside Iraq, is still in its early stages.

Baghdad aspires to implement this project in cooperation with countries in the region, namely Qatar, the Emirates, Kuwait, Oman, Jordan, Turkey, Iran and Saudi Arabia, whose representatives from the ministries of transport were invited on Saturday to Baghdad to participate in the conference dedicated to announcing the project.

In a speech during the opening of the conference on Saturday, Iraqi Prime Minister Muhammad Shia'a al-Sudani said, "We see in this sustainable project a pillar of a sustainable non-oil economy, a link that serves Iraq's neighbors and the region, and a contribution to economic integration efforts."

According to a statement by the Transport and Economy Committee in the House of Representatives, reported by the Iraqi News Agency, the project will be "an investment for the participating countries, and each country can complete part of the project."

The statement indicated that "it is hoped that the project will be completed within 3-5 years," adding that "the investment mechanism will be discussed after the conference is held with the participating countries."

Iraq, rich in oil, suffers from deterioration in its infrastructure and roads as a result of decades of wars and widespread corruption.

Some of the roads that connect Baghdad to the north pass through areas where cells of the Islamic State organization are active on a sporadic basis.

Iraqi Prime Minister Muhammad Shia' al-Sudani affirms that one of his government's priorities is to rehabilitate the transport and road infrastructure, as well as the dilapidated electricity sector as well.

This project, called the "Development Road", allows Iraq to exploit its geographical location and turn it into a transit point for goods and trade between the Gulf and Europe.

There are works currently underway to rehabilitate Al-Faw port in the far south of Iraq and adjacent to the Gulf countries, which will be a basic station for receiving goods before transporting them by land.

The project also aims to build 15 train stations for goods and passengers along the line, starting from Basra in the south, passing through Baghdad, and reaching the border with Turkey.
Tags