Thu 16 Mar 2023 11:12 am - Jerusalem Time
Palestinian businessmen are discussing with their counterparts in Lithuania the establishment of joint investments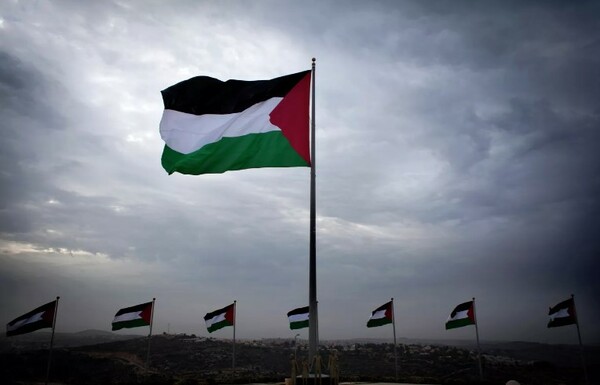 Palestinian businessmen discussed, with their counterparts in the Republic of Lithuania , in the presence of Minister of National Economy Khaled Osseily, opportunities to establish investment relations in both countries.
During the meeting, which was held in Vilnius, with the participation of the Ambassador of the State of Palestine to Finland and the Baltic States, Tayseer Ajouri, and the Director General of International Relations at the Ministry of Economy, Suha Awadallah, the two sides reviewed investment fields in various productive sectors, the privileges and incentives offered by the government to the investor, and the legal environment regulating the economy. Especially after the adoption of the Companies Law, which encourages investment.
The two sides expressed their firm desire to establish investment relations that contribute to stimulating trade exchange between the two countries. This meeting is an important step in exploring investment opportunities and exchanging data and information in the field of investment.
The President of the Vilnius Chamber of Commerce and Industry referred to the tasks of the Chamber and the efforts being made to develop the bilateral relationship, by signing a memorandum of understanding with the Hebron Chamber of Commerce and Industry, in addition to its role in issuing certificates of origin for the sectors that fall within the jurisdiction of the Chamber, including: food, the construction sector, and plastics. .
The Chairman of the Chamber said: "We seek to target the Palestinian market through companies that have relations with Palestine, and to expand business and more partnerships and networking," pointing out that the Chamber is working on an investment environment that encourages the business community. In turn, the Minister of Economy said, "The meetings of Palestinian businessmen with Their counterparts in Lithuania are a strong opportunity for networking, with the primary goal of developing the Palestinian-Lithuanian relationship.
During the meeting, a memorandum of understanding was signed between the Chamber of Commerce and Industry of Bethlehem Governorate and the Chamber of Commerce, Industry and Crafts of Vilnius Province, with the aim of enhancing prospects for trade exchange and bilateral relations between the two parties, encouraging and facilitating cooperation in the fields of trade and services, and exchanging information on economic issues commercially and industrially.
On the other hand, the delegation visited the headquarters of the Lithuanian deposit system for recycling, which is the most advanced in the world, and was briefed on Lithuania's experience in this field, and discussed the possibility of establishing joint cooperation for the benefit of Palestine.
The two parties agreed that a delegation of experts from Lithuania will visit Palestine soon for cooperation in this field. The economic relationship between the two countries and the activation of trade exchange.
Tags