Wed 15 Mar 2023 10:15 pm - Jerusalem Time
New strikes at French airports ahead of the start of the summer tourist season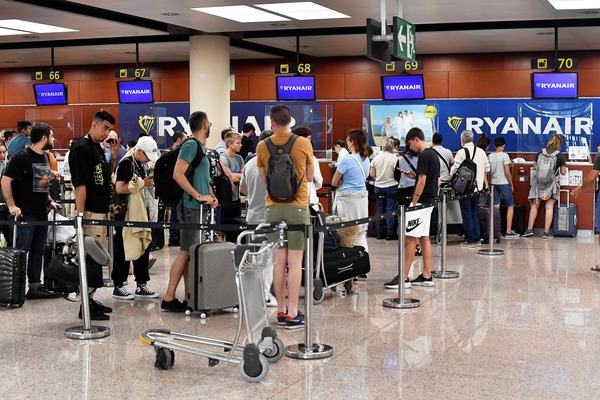 Paris - (AFP) - Several French airports , including Charles de Gaulle and Orly near Paris, will be affected on Friday and at the weekend by new strikes, ahead of the start of the summer tourist season.

These social movements, which come against the background of a high inflation rate and a strong recovery in air traffic after the Covid-19 epidemic crisis, will be reflected in the cancellation of about 17% of flights departing or coming to and from Charles de Gaulle Airport between seven in the morning and two in the afternoon, according to the General Administration of Aviation. civil.

The authority requested the precautionary cancellation of flights that will represent 10% of air traffic at this airport on Friday, as a safety precaution due to the strike of firefighters since Thursday to demand better salaries, which forces the closure of part of the runways at the largest airport in the country.

In addition, the Federation of Paris Airport Platform Employees Union called for joining a "multi-sector" strike, also to demand higher wages.

Social movement, with expected gatherings in front of some buildings at Charles de Gaulle and Orly airports on Friday, may slow the flow of passengers as they approach facilities and checkpoints. The sorting of bags may also be affected.

A strike notice was also submitted between the first and the fourth of July at Marseille airport in southern France, but its administration did not expect flight cancellations or any delays, after a decree was issued by the local administration forcing employees to continue working.

The ADP Paris Airports Group called on passengers to arrive early, that is, "three hours (before the expected take-off time) for international flights, and two hours before the time for domestic flights or within Europe."

And the company, "Air France", announced that it had canceled more than 10% of its short and medium-distance flights on Friday, departing from Charles de Gaulle airport, and maintained its long-haul program.

The summer tourist season, which begins next weekend, July 9-10 in France, seems very difficult for the European aviation sector: the sector is struggling to restore its effectiveness due to the mismatch between strong demand and the still weak number of employees at some airports and at some companies. .


Tags