Sat 16 Sep 2023 10:10 am - Jerusalem Time
IMF Raises Alarm Over Dire and Unsustainable Palestinian Economy Amid Israeli Tax Cuts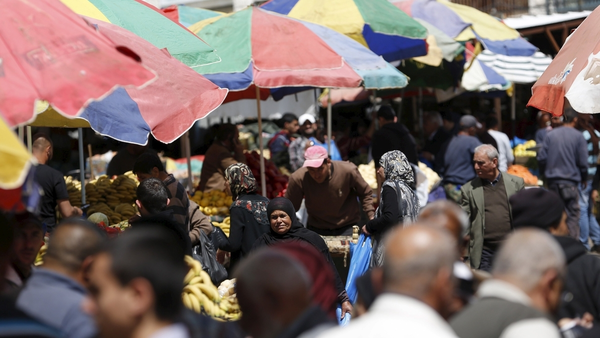 The International Monetary Fund (IMF) has voiced significant concerns over the sustainability of the Palestinian economy. This alarm follows recent tax cuts implemented by the Israeli government. As per the IMF's findings, the Palestinian economy is grappling with a host of challenges, including a worsening security, political, and social situation. Consequently, economic recovery is losing momentum, and per capita income is projected to decline over the medium term.
Slowing Economic Growth Amid Fiscal Crises
Despite a brief rebound in growth following the pandemic in 2021, the growth rate of the Palestinian economy declined to 3.9% in 2022. The IMF anticipates this reduction to continue, with predictions of a further shrinkage to 3% in 2023. The fiscal crisis in Palestine remains unresolved due to limited prospects for necessary deep expenditure reforms and the unresolved fiscal disputes with Israel.
Key Factors Contributing to Economic Difficulties
The IMF report identifies several pivotal factors contributing to the economic challenges in the West Bank and the Gaza Strip. These include Israel withholding tax revenues and a consistent lack of support from the international community. The report underscores the need for a collective effort from the Palestinian Authority, Israel, and the international community to spur economic growth.
The Necessity for Easing Restrictions
The IMF stresses the importance of easing Israeli-imposed restrictions on movement, access, and investment, particularly in Area C. The opening up of Gaza is also crucial to improving Palestinian employment and real incomes. These measures are deemed essential to counter the dwindling economic conditions and provide a much-needed boost to the Palestinian economy.
Stable Palestinian Banking Sector Amid Crisis
Notwithstanding the grim economic scenario, the IMF report does highlight a positive aspect – the stability of the Palestinian banking sector. Despite the ongoing economic crisis, the banking sector exhibits resilience, showing early signs of asset quality deterioration but remaining generally stable. This stability is a silver lining in the otherwise bleak economic landscape of Palestine.
Tags