Thu 01 Jun 2023 10:16 am - Jerusalem Time
Al-Aqsa will remain an eternal Arab and Islamic fortress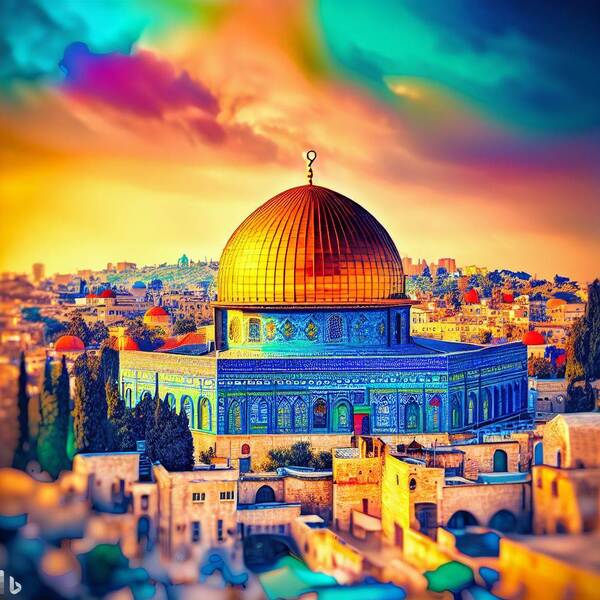 The occupation authorities took several decisions and steps to Judaize Jerusalem and other areas of the West Bank. The most prominent of these steps was the Judaization of the Jerusalem Citadel and its two mosques at the Hebron Gate, and the conversion of the area into a museum of the Israeli novel at a cost of about fifty million dollars. It also established a new settlement outpost in Deir Istiya in Salfit Governorate, and the settlers celebrated their return. To the Homesh settlement, which was established 45 years ago and evacuated 18 years ago as part of Sharon's plan at the time for unilateral withdrawal from areas in the West Bank in 2005.

The occupation and the settlers are not satisfied with these steps, but they attack Palestinian vehicles, threaten citizens, and continue to demolish homes under various pretexts. The rabbi, steeped in extremism, led dozens of settlers, stormed the courtyards of the Holy Mosque, and provocatively performed Talmudic prayers and religious rituals.

These practices are not new, but rather they are recurring, and those who carry them out and planners seek to Judaize the Al-Aqsa region, but they will certainly not succeed in that, and they will not be able to divide the Holy Mosque, neither spatially nor temporally, and it will remain a Palestinian and Islamic fortress despite the nose of the occupation, with the steadfastness and steadfastness of our people and their adherence to their rights and sanctities, and they despite Over the long years, they have not been able to make the racist Judaization plan a success in the Galilee area inside the Green Line, and this plan has failed.

Tension between Netanyahu and Biden, and European support for us and against the occupation

There are two important and positive positions that have taken place in the past few days. The first position is the decision of the Federation of European Union Trade Unions to boycott settlement products, and the second position is the tension between Israeli Prime Minister Netanyahu and US President Joe Biden.

US President Joe Biden invited a number of Israeli leaders to visit Washington and completely ignored Netanyahu. It was said that this position had two reasons: Netanyahu supported Trump in the US presidential campaign, and he ignored Biden's call to stop settlement activity.

The position of the European Trade Union Confederation is a very positive step that may have major political repercussions later. It may also change the position of European public opinion towards Israel and settlements, and perhaps the coming days will witness the positive effects of these positions.

Our people fully appreciate the position of the European Federation of Trade Unions, and consider it a step on the right path and always forward..!!


Tags