Wed 31 May 2023 11:04 am - Jerusalem Time
The religious nature of the occupation attacks is expanding and becoming more dangerous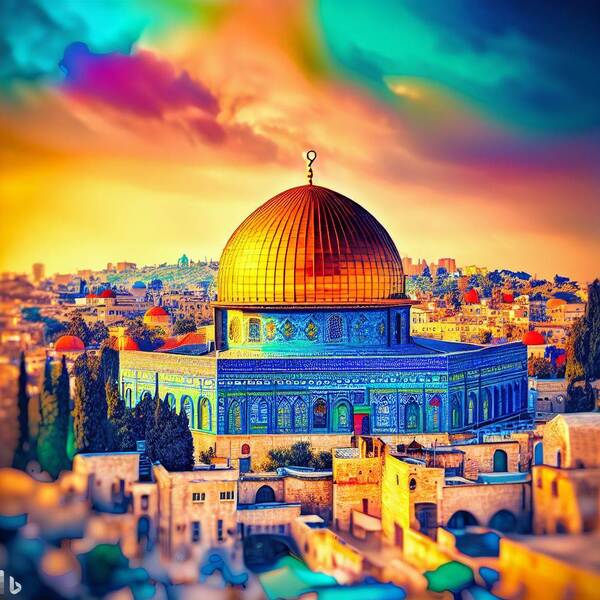 The Grand Mufti of Jerusalem and the Palestinian territories, Sheikh Muhammad Hussein, affirmed that the formation of the "Temple Mount" lobby aims to desecrate and Judaize the blessed Al-Aqsa Mosque, and the Knesset had formed a committee under the name "For the Freedom of the Jews on the Temple Mount", in order to implement or attempt to implement what they are planning. In this religious context, the settlers transferred a religious institute from Homesh settlement to confiscated lands, with the approval of a number of Israeli ministers and senior officials.

It is known that settlers do not stop storming the Holy Mosque, performing Talmudic prayers and provocative dances in its courtyards.

This development, which aims to transform the dangers of the occupation into a religious aspect, must arouse Arab and Islamic public opinion in an actual and serious manner and take serious steps in order for the occupation leaders to realize the seriousness of what they are doing. Extremely dangerous and to a religious war, whether long or short, and the days are the best witness, and the future will be very dark for the occupation and all its religious expansionist ambitions, in addition to its practices against the land and citizens.

The importance of the Egyptian role and visit d. Shtayyeh
Egypt constitutes a lofty Arab fortress, and it has been our strong support in all stages, and it is the lung through which the Gaza Strip breathes despite its suffering from the occupation and its unjust siege.

Prime Minister Dr. Muhammad Shtayyeh was on a working visit to Egypt, during which he met senior officials of the authority, security and intelligence. He also met the Sheikh of Al-Azhar and a number of senior clerics. It is expected and required that this visit lead to more cooperation in all economic and political fields and at all levels and be an initiative to deepen relations. The Egyptian-Palestinian to confront all the challenges we face from the practices of the occupation and the arrogance of the force that it performs at the expense of our land and our future.
Egypt was and will remain the strong fortress that supports us in all fields, and we hope that the visit of Dr. I long for further strengthening of relations and support for us in confronting the occupation and looking forward to a positive, developed and liberated future
Tags