Wed 31 May 2023 10:50 am - Jerusalem Time
Education between two poles Brazilian Paulo Freire / American John Dewey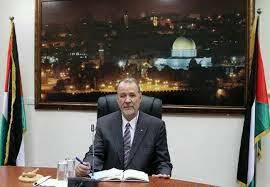 Paolo Freire, author of the book Teaching the Oppressed 1968, says in his book that changing societies begins with education that draws the history and culture of societies, and this book is based on active dialogue to solve problems based on hope, love, humility, and humanity. A tool to liberate the mind and ignite the spark of creativity and focus on the mutual dialogue between the teacher and the learner and on the humanization of education to come up with what he called banking education that encourages memorizing, receiving and storing information. He demanded that education transform so that the learner is the focus of the educational process, not the teacher and the content. He believes that it is necessary to change teaching methods in more stimulating, diverse and flexible ways, such as cooperative learning, active learning and problem-solving, which changes the role of the teacher who dominates everything that takes place in the classroom to become an interlocutor, facilitator and facilitator of education. Freire believes in dialogic education that is far from indoctrination, storing information in the student's mind, dominating the teacher, and rejecting the culture of classroom silence that makes students passive. He considered that dialogue and conversation are a reason for the renaissance of education through interactive education based on love, humility, hope, and humanity. Freire asserts that people can change their circumstances if they adopt mutual dialogue. Freire believes that the dialogue crisis that we are suffering from is an inevitable result of the weak culture of dialogue that prevails in societies. Dialogue education, in his view, begins at home, because if a child grows up deprived of dialogue at home, he will be an enemy of dialogue.

He believes that dialogue should be a way of life at home, school and society. Freire called for the education system to be democratic through the following principles:
1. Love is the basis of dialogue, and it is difficult to establish a dialogue with another person without love being the basis of the relationship.
2. Freire believes in the humanization of education and says that people can change their circumstances through dialogue based on respect and humility.
3. Confidence in the student and his ability to make a difference.
4. Encouraging critical thinking, as the thinking person sees that the future is a process of continuous development and development to achieve humanization and believes that it is necessary to have a teacher with a positive outlook and does not believe that he is the only source of information.

As for John Dewey in his book Democracy and Education 1916, in which he calls for unity between theory and practices, Dewey believes that teachers consider students to acquire knowledge only as the mind is separated from the body, which results in problems in class discipline and neglect of the senses and physical activities, and Dewey says, "If we know Students today, with the same method we used yesterday, we will steal from them tomorrow." For Dewey, education is not preparation for life, but life. Education for him is based on trial and error, reflection, experience, practice, experience, and the reflection of practical experience on the learning process. Education, for him, is to ignite a spark, not to fill a pot, and he demanded that the classroom be a breeding center for creativity through a stimulating, participatory, and encouraging learning environment in which the student interacts with different and varied situations. In his book, Dewey linked democracy and education through the following principles:
1. Learning through dialogue Here he agrees with Freire on the importance of dialogue and discussion through a democratic educational environment that focuses on the culture of dialogue.
2. Active learning that focuses on the learner's self-activity in an attractive, interesting, and safe environment.
3. Democratic learning through decisions in which teachers, students, parents, society and specialists participate.
4. Experience by providing students with a variety of different experiences in which the student interacts with others through a special environment and that experience and growth do not stop, and he believes that education is a process of continuous and purposeful building and development in an environment in which one interacts with the other.
He asserts that there is no ideal educational system, ideal teacher, ideal environment, or ideal curriculum.

Finally, I see that both approaches share their view of education and the role of the teacher, the role of the student and the role of the environment. I say that the application of these educational views in any educational system leads to a change in education and its outputs.
The two approaches emphasize the importance of education, its development and reform in bringing about a quantum leap in terms of outputs to achieve a development renaissance that contributes to a qualitative transformation of the educational process.
Tags