Fri 26 May 2023 3:18 pm - Jerusalem Time
Obligatory Russian passports for Ukrainians to "erase their identity"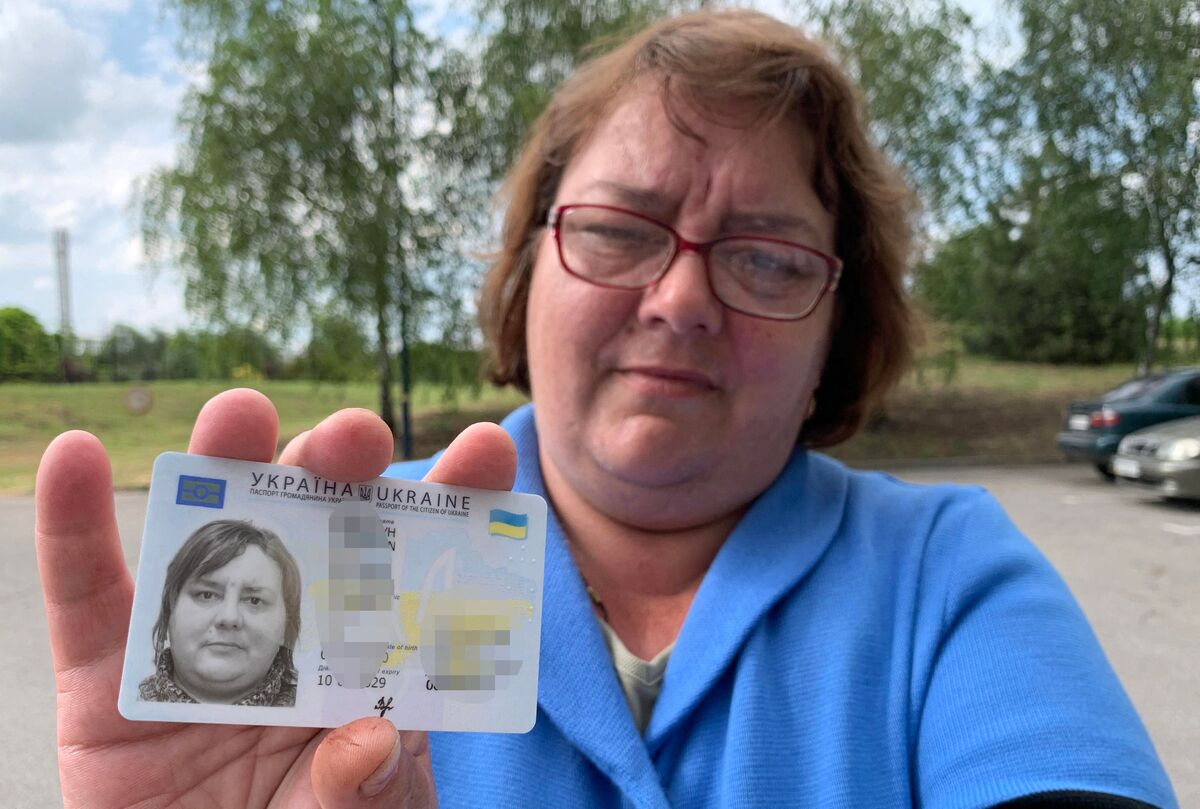 Before fleeing the region occupied by Moscow's forces, Victoria was pressured into applying for a Russian passport, a means Russia uses to consolidate its grip but also to erase Ukrainian identity, experts say.

Soldiers in the street alerted her to the need for a Russian passport, which is necessary to obtain official papers, and she heard stories of home checks ending in deportation of people without Russian identity papers.

Moscow imposes its passports in a bid to justify its occupation and consolidate its grip, but also to erase Ukrainian identity, experts said.

"I didn't want to do that," Victoria, 43, who asked that her full name not be used, told AFP. But she eventually relented when she needed to register a house and a car, as the Moscow-appointed authorities demanded Russian documents from her.

Victoria began obtaining the required Russian translations for her Ukrainian birth and marriage certificates, but the process was incomplete as she fled eastern Ukraine in January
.
"Even if I get a Russian passport, I will still be Ukrainian. For me, that won't change anything," she said.

For years, Russia has issued passports to Ukrainians in the regions of Donbass (east) controlled by pro-Moscow separatists, as well as Crimea, which Russia annexed in 2014.

But since President Vladimir Putin launched his invasion 15 months ago, passport holders have become more aggressive.

And a group of routine necessities, such as obtaining government benefits, obtaining or keeping a job, and seeking medical treatment, have become Russian documents, experts and residents explained to AFP.

In April, Putin even signed a decree allowing the deportation of Ukrainians from the occupied regions if they did not obtain a Russian passport by July 1, 2024.

"There are queues in front of the passport offices," Alyona, 40, told AFP on condition of anonymity. "My friends were finally gone by 8 am and there were 48 people waiting for the passport office to open. People start queuing at night," she added.

Alyona, who lives in the Donetsk region, explained that she obtained a passport from the pro-Russian separatists in 2020, but she has not used it yet. "Now a Russian passport is needed everywhere," she added.

In late November, Moscow said it had granted 80,000 passports since Russia annexed four Ukrainian regions in September.

The governor of the (eastern) Luhansk region, Sergei Gaidai, told AFP that Moscow had used the passports in an attempt to support its claim that it had invaded Ukraine to protect Russian speakers.

However, he added that passports were somewhat optional in the early months of the occupation and became compulsory later on.
He pointed out that "obtaining a Russian passport forcibly and obtaining a passport voluntarily are two different situations."

Humanitarian organizations have taken a harm-limiting position, saying people need to survive and sometimes Russian passports are part of that.

"We know that the vast majority of these individuals are still receiving them (passports) under threats and violence," said Mykhailo Fomenko, a lawyer with SOS Donbass, an NGO.

"When it's over, these passports will be erased from our lives and forgotten," he added.

In any case, the biometric, personal and family information of its owners will remain in the possession of Russia, which is a boon for its security forces.
The information is also used as a ready list for recruiting men for the Russian war effort.

For its part, the European Union said that it would not recognize Russian passports issued in the Ukrainian regions annexed by Moscow.

The move, which also covers two regions controlled by the Kremlin in Georgia, means that Russian travel documents granted to residents of those regions cannot be used to obtain visas or enter the Schengen area.

Regardless of the passports' practical implications, some rights advocates consider issuing them an intrinsic attack.

"They want to erase the Ukrainian identity," said Alena Lonova, an official with the Ukrainian human rights organization Zmyna.
Tags