Tue 23 May 2023 10:54 am - Jerusalem Time
The French Foreign Minister says she supports the trial of the Syrian President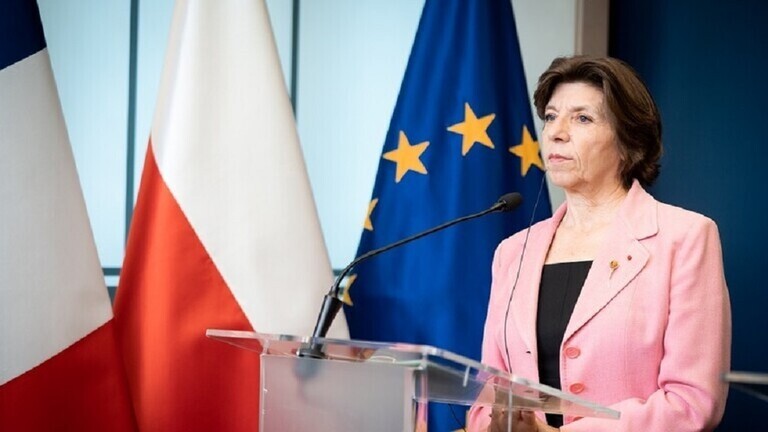 French Foreign Minister Catherine Colonna on Tuesday expressed her support for the trial of Syrian President Bashar al-Assad, pointing to the fall of "hundreds of thousands of deaths" and the "use of chemical weapons", which his regime was accused of during the conflict that began in 2011.

"The answer is yes," Colonna said, in response to a France 2 journalist's question about whether she supported his trial. "Fighting crimes and impunity is part of the values of French diplomacy," she added.

Colonna stressed that "every time I talk about the Syrian issue, in our priorities, there is this fight against impunity."
Syrian President Bashar al-Assad returned to the regional arena by participating Friday in the Arab League summit, after being excluded from it for more than a decade.

Despite this, France does not intend to change its policy towards Bashar al-Assad.

"We must remember who Bashar al-Assad is. He is a leader who has been the enemy of his people for more than ten years," Colonna said. "We must remember that hundreds of thousands of people died, and chemical weapons were used."

The French minister stressed that lifting European sanctions is "certainly not" on the agenda, and even changing France's position towards the Syrian president.

She explained, "As long as he does not change and does not make commitments to reconciliation and combating terrorism and drugs (...) and does not respect his commitments, there is no reason to change the attitude towards him."

Colonna concluded by saying, "I think it is he who must change, not for France to change its position."
Tags