Sun 01 Oct 2023 5:45 pm - Jerusalem Time
Israeli authorities transfer Secretary of the Popular Front and others to Nafha prison.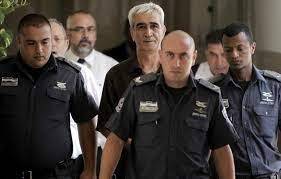 Today, Sunday, the Israeli occupation authorities transferred the Secretary-General of the Popular Front, Ahmed Saadat, and a number of others from Section (5) of Raymond Prison to Section (10) of Nafha Prison.
According to the Handala Center for Prisoners and Ex-Prisoners, a state of tension prevails in the sections of the Popular Front in all prisons.
The Popular Front held the occupation fully responsible for the lives of its Secretary-General and all its transferred prisoners.
Tags