Sun 01 Oct 2023 12:59 pm - Jerusalem Time
Palestinian prisoner Al-Fasfous: Two months in hunger strike, fears for his life rising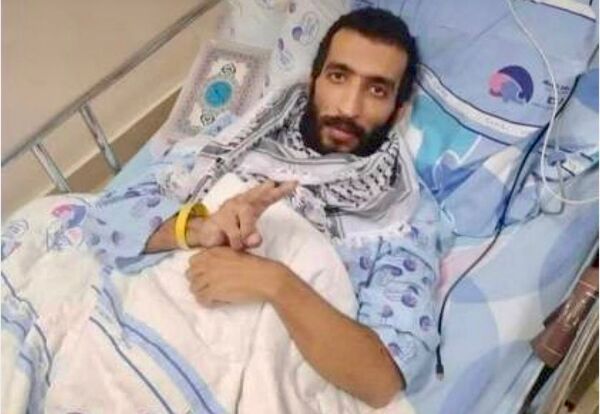 Administrative prisoner Kayed Al-Fasfus (34 years old), from the city of Dura, south of Hebron, has continued his hunger strike for two months, in rejection of the crime of his administrative detention, amid great fears for his life.
The Prisoner's Club explained, in a press statement, that the occupation authorities refuse, to this day, to respond to the demand of the prisoner Al-Fasfous, which is to end his arbitrary administrative detention.
The Prisoner Club stated that Al-Fasfous, which began its strike on the third of last August, had carried out a hunger strike in 2021 that lasted for (131) days, and had previously gone on strike in 2019.
Tags