Sun 01 Oct 2023 1:11 pm - Jerusalem Time
Al-Bakri: 18 Israeli settler raids on Al-Aqsa Mosque and preventing the call to prayer 60 times in Al-Ibrahimi last month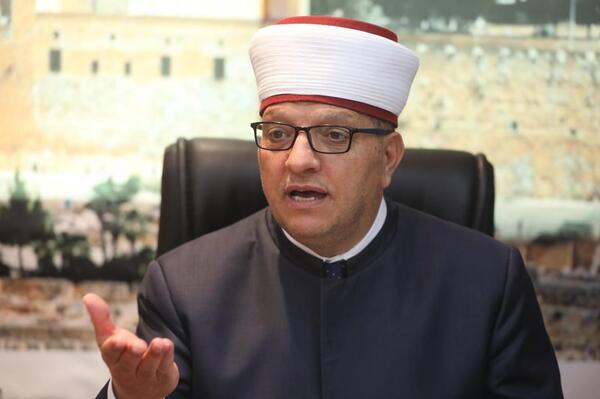 Minister of Endowments and Religious Affairs Hatem Al-Bakri said that settlers, protected by the Israeli occupation forces, stormed the blessed Al-Aqsa Mosque 18 times, while the call to prayer was prevented 60 times in the Ibrahimi Mosque during last September.
Al-Bakri explained in a report issued by the Ministry of Endowments on Sunday that the raids carried out by settlers took place in the morning and evening, and were accompanied by rituals and provocative tours.
He pointed out that these raids come at a time when the so-called "temple organizations" allegedly incited settlers to carry out widespread and collective raids on Al-Aqsa Mosque during the Jewish holidays.
The Minister of Endowments condemned the occupation's destruction, at dawn today, of part of the contents of the Bab al-Rahma prayer hall and the seizure of another part of it, considering that this is aggression and an escalation of the religious war to which the Palestinian people and their sanctities are exposed, stressing that the prayer hall is an integral part of the blessed Al-Aqsa Mosque, and has the same sanctity and value. .
Al-Bakri pointed out that the occupation authorities prevented the call to prayer for 60 times in the Ibrahimi Mosque, in addition to closing it for several days under the pretext of Jewish holidays, stressing that what the occupation is doing is a blatant and blatant assault, and a dangerous violation of the property and sanctity of the Mosque.
Settlers, protected by the occupation army, also attacked shrines in Zawiyat al-Sharafa in the Old City of Hebron.
Tags