Sun 01 Oct 2023 8:00 am - Jerusalem Time
Hebrew newspaper: Netanyahu's government begins providing major economic facilities to Palestinian Authority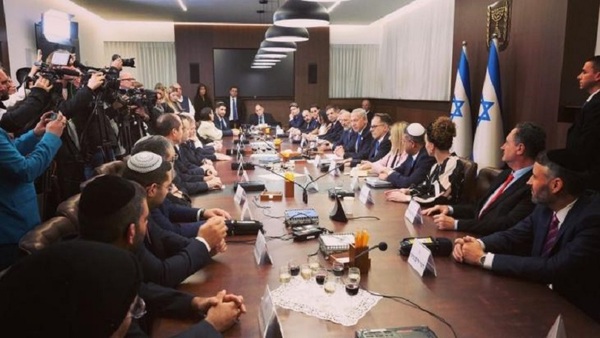 The Hebrew newspaper Israel Hayom reported on Sunday that Israel began providing economic facilities to the Palestinian Authority after it recently reduced taxes imposed on fuel by 50%.
According to the Hebrew newspaper, the tax is now 1.5%, instead of 3%, as was the case since the signing of the economic agreements annexed to the Oslo Accords.
According to the Hebrew newspaper, this leads to saving an amount of 80 million shekels annually from the Palestinian Authority's budget.
The newspaper indicated that the additional economic concessions and facilities provided by Israel to the Palestinian Authority since the beginning of the current year 2023 amounted to 270 million shekels, which represents an increase in tax payments collected for the Authority, amounting to 730 million shekels per month on average, compared to about half One million shekels 3 years ago.
It pointed out that funds were transferred to the Palestinian Authority on the basis of "accounts" in "increasing transparency by paying the value-added tax" in general, which is an additional budget amounting to 350 million shekels, which Israel has transferred, for the benefit of the Authority, since the formation of the current right-wing government.
Israeli Prime Minister Benjamin Netanyahu took a decision to reduce the fuel tax on the Palestinian Authority a few months ago, and it was approved by the far-right Finance Minister Bezalel Smotrich, under the pretext of Netanyahu's commitment to the American government, as the Hebrew newspaper says.
According to the newspaper, the administration of US President Joe Biden is putting strong pressure on the Israeli government to improve the economic situation of the Palestinian Authority, under the pretext that it is on the verge of economic collapse.
Tags