Sat 30 Sep 2023 7:09 pm - Jerusalem Time
Three Palestinians injured in Israeli settler attack southeast of Bethlehem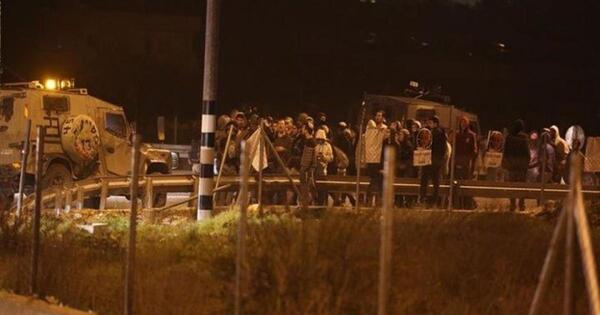 Three Palestinians were injured, Saturday evening, in a settler attack in the Tuqua Wilderness, southeast of Bethlehem.
The director of the municipality of Teqou', Tayseer Abu Mufarreh, said that the municipal staff and a number of the town's residents went to the wilderness area to observe the orgy of settlers who set up a checkpoint and prevented citizens from reaching their lands. When they approached the checkpoint, they were attacked by the settlers who sprayed pepper gas at them and beat them. As a result, three citizens suffered burns and suffocation.
It is noteworthy that Israeli settlers, under the protection of Israeli forces, escalated their violations against citizens in the Tuqu' wilderness area, including setting up tents, assaulting citizens, and preventing them from reaching their lands.
Tags