Sat 30 Sep 2023 2:37 pm - Jerusalem Time
Trump Wanted to Condition Aid to Israel on Peace Deal With Palestinians, New Book Claims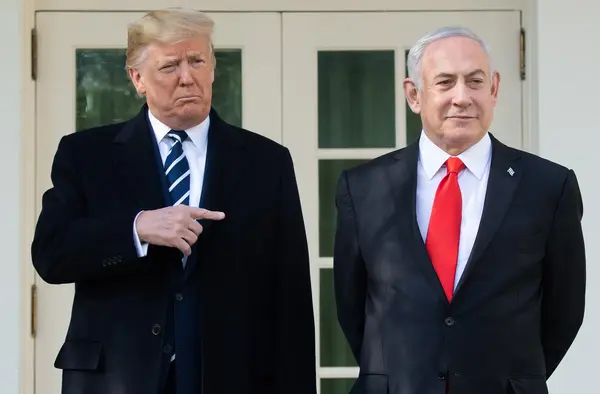 The former U.S. president expressed annoyance when told he couldn't leverage U.S. military aid to Israel to encourage Netanyahu to broker a peace deal with the Palestinians, a new book claims.
Conditioning U.S. aid to Israel is a non-starter for the many Republicans and Democrats who require an ironclad guarantee for the U.S.-Israel alliance. But former President Donald Trump, fresh off a trip to Israel in 2017, expressed annoyance when told he couldn't leverage U.S. military aid to Israel to broker a peace deal with the Palestinians, a new book claims.
"I was told 'there's no connection,'" Trump told a group of journalists during a dinner at the White House, according to Collision of Power: Trump, Bezos, and The Washington Post, which is scheduled for release on Tuesday.
"No connection?" Trump added in disbelief.
The book's author, Martin Baron, was executive editor of The Washington Post at the time of the dinner, which he attended with other journalists from the newspaper.
Top of Form
Trump's inquiry about conditioning the annual $3.8 billion in U.S. assistance to Israel came after he met with both Israeli Prime Minister Benjamin Netanyahu and Palestinian Authority President Mahmoud Abbas on that June 2017 trip.
According to a recent book by Israeli journalist Barak Ravid, Trump was more impressed with the Palestinian leader. "I thought he was terrific," Trump said of Abbas in an interview with the author. "I thought he wanted to make a deal more than Netanyahu."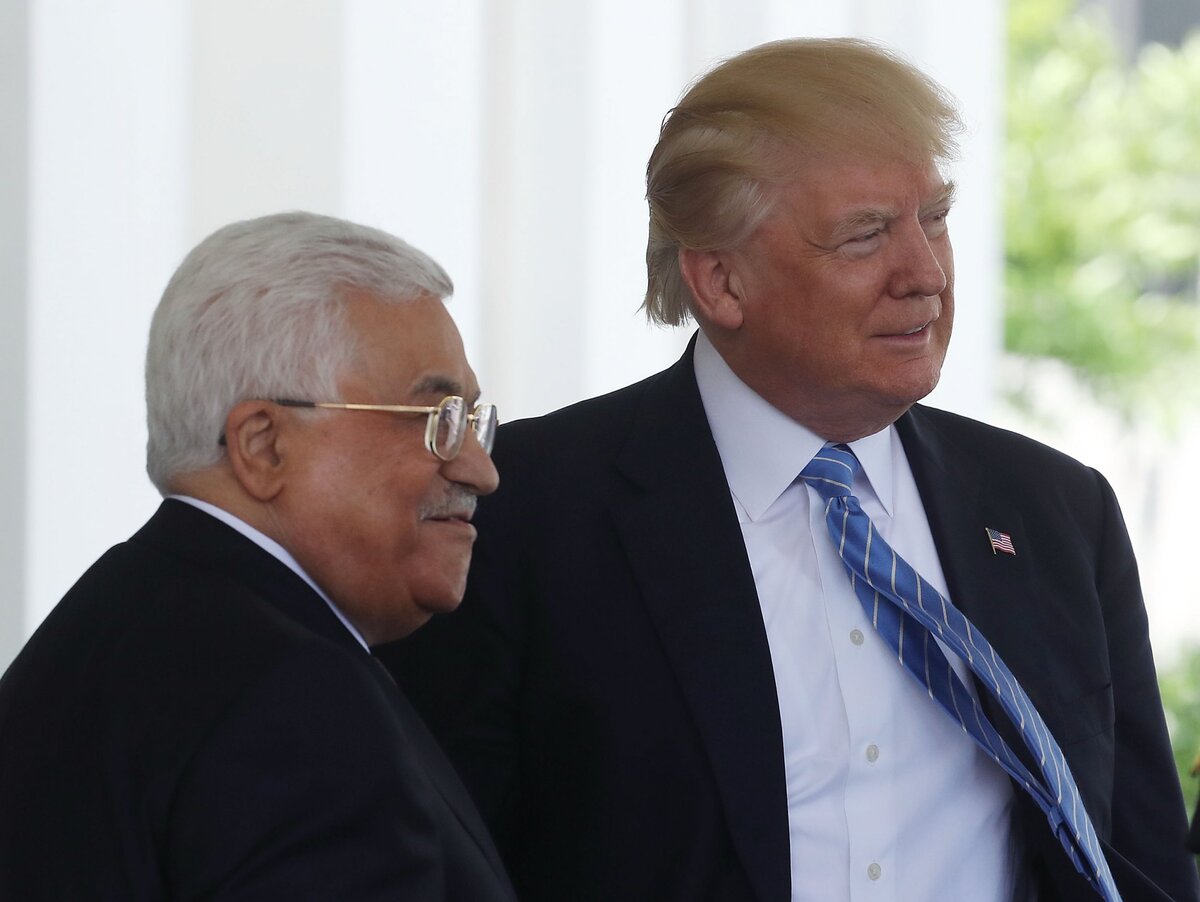 Trump also complained to then-Israeli President Reuven Rivlin that "Bibi doesn't want peace," according to Netanyahu's recent memoir.
Trump repeatedly groused about Netanyahu's refusal to go along with his idea for an "ultimate deal" with the Palestinians. He expressed frustration that he had to postpone the rollout of his Middle East peace plan, blaming Netanyahu's failure to form a government after several rounds of elections. When the plan was unveiled at the White House on Jan. 28, 2020, Netanyahu caused an uproar by suggesting the U.S. initiative was a green light for the annexation of the occupied West Bank.
Despite his suggestion to condition military aid, and the sometimes-rocky relationship between the two leaders, Trump was hailed by Netanyahu as "the greatest friend that Israel has ever had in the White House." During his tenure, the U.S. embassy was relocated from Tel Aviv to Jerusalem, the U.S. formally recognized Israel's control over the Golan Heights and withdrew from the Iran deal, and four Arab countries signed normalization deals with Israel.
A 2019 Pew Research Center poll showed 71 percent of Israelis had faith in Trump's leadership and 55 percent approved of his policies.
Trump is the frontrunner for the Republican Party's presidential nominee in 2024 and is in a statistical tie with President Joe Biden, according to recent polls. GOP presidential candidate Vivek Ramaswamy recently came under fire for pledging to end Israel's dependence on U.S. assistance.
Tags