Thu 28 Sep 2023 9:38 am - Jerusalem Time
Israeli extremist settlers uproot 35 olive trees west of Salfit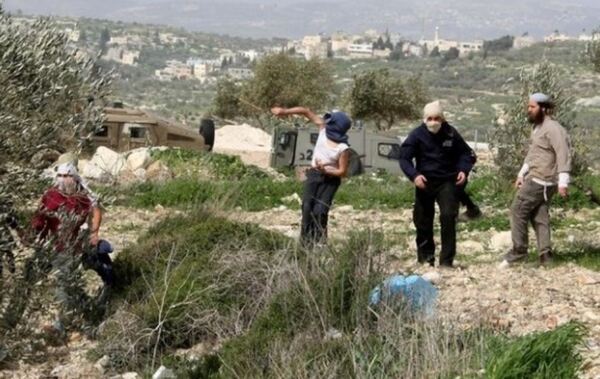 Today, Thursday, settlers uprooted and destroyed approximately 35 olive trees owned by citizen Khaled Akl from the town of Haris, west of Salfit.
According to local sources, the settlers of the "Netafim" settlement, which was established on the lands of citizens of the towns of Derastiya, Qarawat Bani Hassan, and Hares, uprooted a number of olive trees and stole them.
They also broke down another number of trees that were more than 10 years old in the area called "Airplanes" west of Haris.
Tags