Thu 28 Sep 2023 8:53 am - Jerusalem Time
China unveils a white paper outlining proposals and actions needed to create a global community with a shared future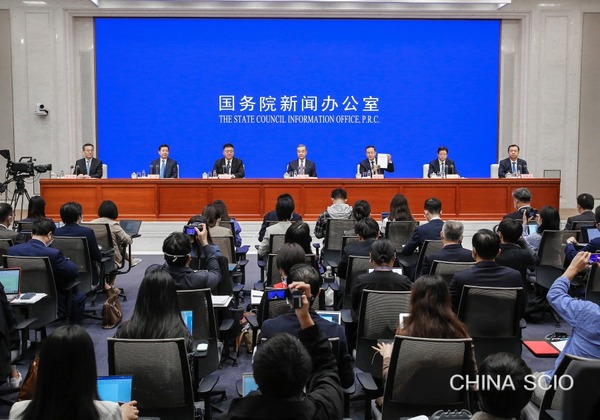 China issued a white paper on Tuesday, September 26, 2023 outlining its theoretical base, practices and development for a global community with a shared future. The document presents China's vision for human development and seeks to counter the hegemonic thinking of some countries that aim for supremacy.
The white paper, titled "A Global Community with a Shared Future: China's Proposals and Actions," provides the background for China's introduction of this concept. It highlights the unprecedented challenges facing human society amidst major global changes. The paper asserts that the zero-sum game approach is doomed to failure. However, some countries still cling to this mentality, seeking absolute security and monopoly advantages. Such an attitude not only hinders its long-term development, but also poses a great threat to the world.
The White Paper asserts that the obsession with superior power and the zero-sum mentality are inconsistent with the needs of our time. He believes that the new era calls for new ideas.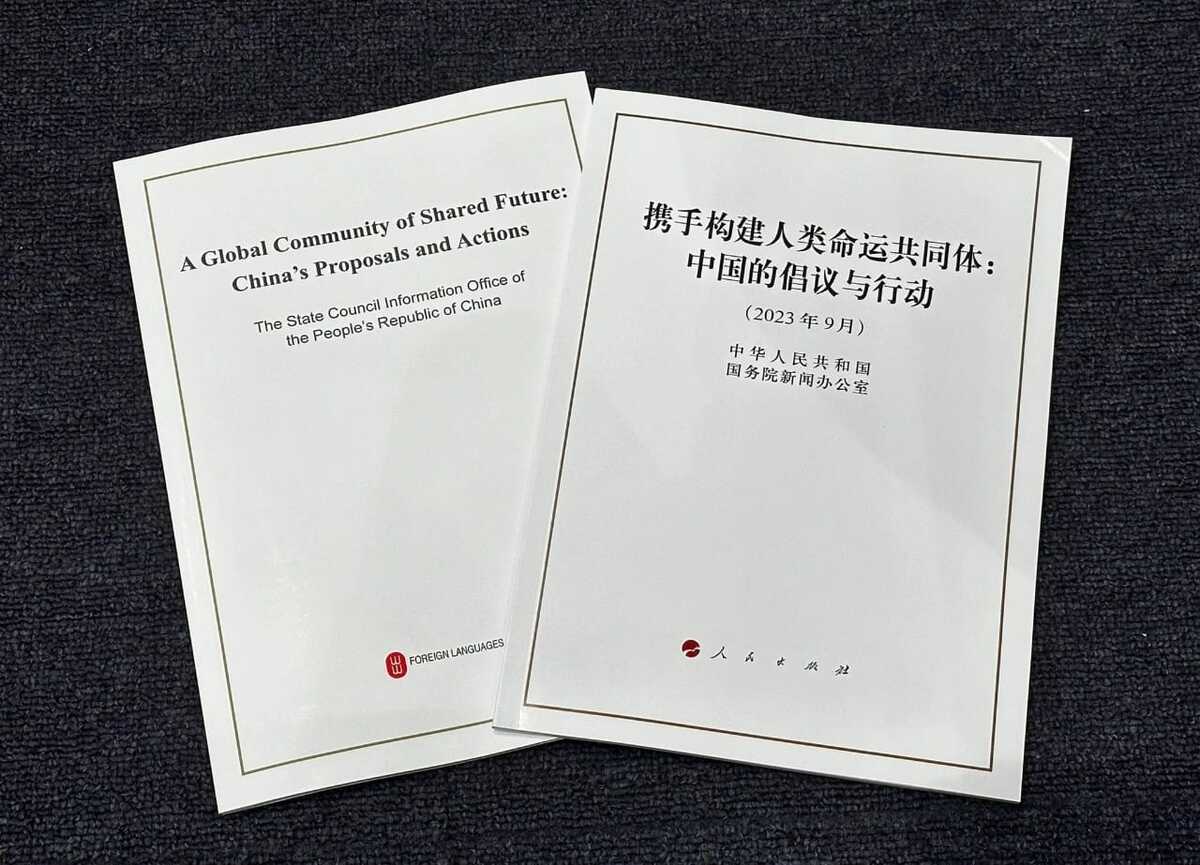 The goal of building a global community with a shared future, as set out in the White Paper, is to pursue openness, inclusion, mutual benefit, fairness and justice. It does not seek to replace one system or civilization with another. Instead, it aims to promote cooperation between countries with shared social systems, ideologies, histories, rights, and responsibilities in global affairs.
According to the White Paper, the vision of a global community with a shared future is in line with the path of human progress and stands on the right side of history. It offers a new approach to international relations, presents innovative ideas for global governance, opens new horizons for international exchanges, and offers a blueprint for a better world.
The concept of a global community with a shared future is deeply rooted in China's cultural heritage and draws on its unique experience of modernization. The White Paper highlights that it draws on Chinese diplomatic traditions and incorporates the achievements of other civilizations. It reflects China's historical traditions, the characteristics of the present era, and a wealth of human values.
The White Paper also sets the direction and plan for building a global community with a shared future. It calls for promoting a new kind of economic globalization that opposes protectionism, fences, barriers, unilateral sanctions, and maximum pressure tactics. The goal is to connect economies and jointly build an open global economy. The white paper warns against countries seeking to decouple from China, because they believe that such measures will ultimately backfire.
The direction and plan also emphasize peaceful development, promoting a new type of international relations, practicing true multilateralism, and promoting common human values.
China has actively contributed to building a global community with a shared future over the past decade. The White Paper cites examples such as the Belt and Road Initiative, where the majority of the world's countries and more than 30 international organizations have signed cooperation agreements with China. The Belt and Road Initiative is presented as an initiative for economic cooperation and not as a geopolitical or military alliance. It is a comprehensive process that does not target or exclude any party.
One notable project under the Belt and Road Initiative is the China-Laos railway, which became operational in December 2021. The construction of the railway has created many local jobs and facilitated the development of roads and canals, benefiting local communities along its route.
Apart from the Belt and Road Initiative, China's Global Development Initiative, Global Security Initiative, and Global Civilization Initiative have become crucial building blocks for a global community with a shared future. These initiatives offer China's solutions to major challenges related to peace and development.
The White Paper highlights China's commitment to fulfilling its role as a responsible major power. It mentions China's efforts to resolve international and regional hotbeds of tension, including the Korean Peninsula, Palestine, the Iranian nuclear issue, Syria, and Afghanistan. China also played a mediating role in achieving the historic reconciliation between Saudi Arabia and Iran, setting an example for resolving conflicts peacefully in the Middle East.
China has proposed various regional and bilateral initiatives to build communities with a shared future and enhance cooperation. It has actively promoted international cooperation in combating the COVID-19 pandemic, addressing cyberspace governance issues, and addressing the global climate challenge.
The White Paper concludes by noting that the vision of a global community with a shared future has gained broader support over the past decade. It confirms that more countries and peoples realize the common interests they serve and the popular calls they represent for peace, justice and progress. The White Paper believes that this vision can create strong synergy between countries to build a better world.
https://www.fmprc.gov.cn/eng/zxxx_662805/202309/t20230926_11150122.html
Tags