Sun 24 Sep 2023 10:38 pm - Jerusalem Time
Saudi delegation expected to visit West Bank this week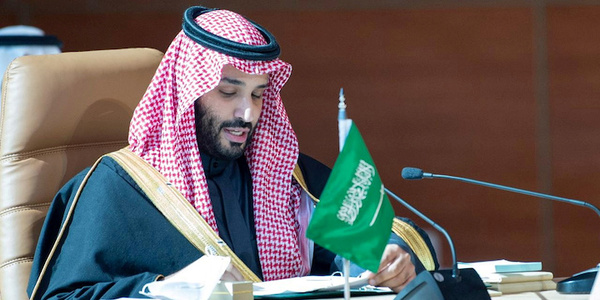 A Saudi delegation is due to visit Palestinian President Mahmoud Abbas in Ramallah this week, a Palestinian official said to "Reuters" , amid diplomatic efforts to secure an accord between Israel and Saudi Arabia that could involve concessions for the Palestinians.
The delegation will be led by the non-resident Saudi envoy to the Palestinians, who was appointed last month, the official said.
The visit comes after both Saudi Crown Prince Mohammed bin Salman and Israeli Prime Minister Benjamin Netanyahu said last week that efforts were underway to reach an agreement normalizing relations between their two countries.
U.S. officials have cautioned that any agreement, expected to include a defense agreement with Washington and a civilian nuclear program for Saudi Arabia, would be some way off.
Among the issues to be resolved would also be the Palestinian question, and calls for a revival of a peace process leading to a two-state solution with an independent Palestinian state alongside Israel.
U.S.-brokered peace talks between Israel and the Palestinians broke down in 2014 and relations between the two sides have plummeted amid a tide of violence.
Last week Abbas said no Middle East peace agreement would be achievable until Palestinians were granted full rights, and the Saudi foreign minister also called for a revival of the objective of a two-state solution.
Tags