Sun 24 Sep 2023 7:12 pm - Jerusalem Time
First in the Palestine...the launch of "Sidewalk Libraries" project in Salfit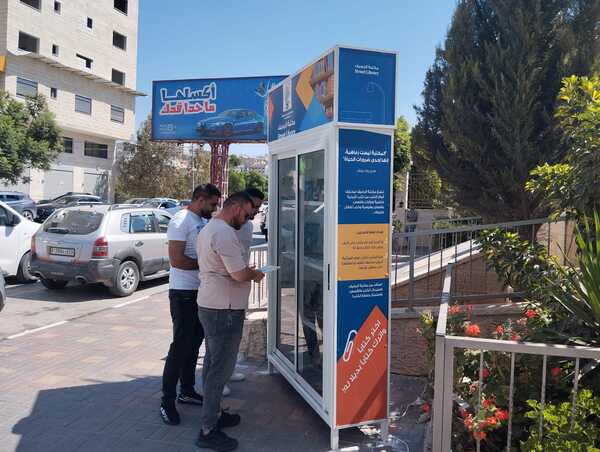 The mayor of Salfit, Abdul Karim Al-Zubaidi, opened the "Sidewalk Libraries" project in the city's streets with the aim of encouraging reading.
Al-Zubaidi said that the opening of the "sidewalk libraries" is in line with the direction of the municipality and its public library to promote literature and the arts and provide various sources of traditional and advanced knowledge, and present them to the public and researchers.
He explained that this idea came from the fact that culture is not limited to a specific group or geographical area, and based on the role that the municipal library plays in encouraging reading and raising the cultural level of all members of society wherever they are.
The sidewalk library includes book shelves that the Salfit Public Library team works to supply daily with a variety of books for adults in addition to books for children. It also includes various types of historical and scientific books, novels, stories, children's books, and others.
Tags