Sun 24 Sep 2023 4:36 pm - Jerusalem Time
Israeli forces suppress demonstrations on Gaza border, injuries reported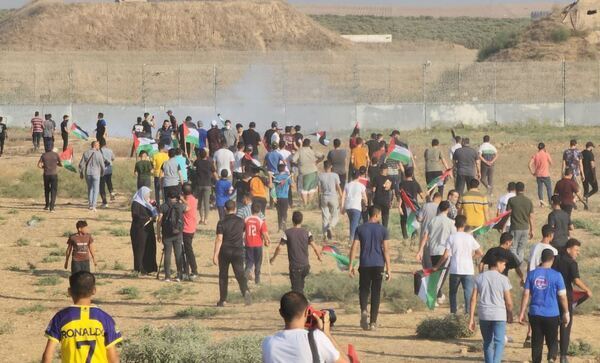 A number of citizens were injured today, Sunday, as a result of the Israeli occupation forces' suppression of marches on the eastern border of the Gaza Strip.
According to local sources, the occupation soldiers stationed inside their positions and in their military vehicles fired poisonous tear gas canisters towards the demonstrators, causing 5 people to suffocate.
Dozens of young men demonstrated on the eastern border of Gaza City and Jabalia, in protest against the siege imposed on the Strip, and against the continuing crimes of the occupation against our people in all governorates of the country.
Tags