Sun 24 Sep 2023 1:32 pm - Jerusalem Time
Omani FM: UN has 'moral duty' to solve Palestine question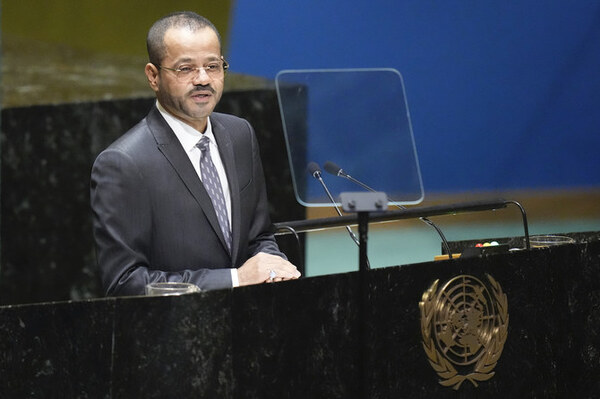 The UN has a "moral duty" to resolve the Palestine question through a two-state solution, Oman's foreign minister has told the UN.
Sayyid Badr Al-Busaidi was speaking at the 78th UN General Assembly in New York City on Saturday.
The minister described the Palestinian issue as "an injustice which has lasted more than 70 years."
He added: "The Palestinian people, however, stand firm in their conviction and determination vis-a-vis the brutal Israeli occupation, the embargo and abuses and violation of international law, and Security Council resolutions."
Oman's belief in justice, equity and respect of the UN Charter means that "like all peaceful nations," the country sees no other solution to the Palestine question than the two-state solution, Al-Busaidi said.
He appealed to all countries to "stay attached" to the UN system in settling disputes and resolving conflict, adding that the UN has a duty "to put an end to the painful suffering of the Palestinian people."
This can only happen through Israel's withdrawal to the June 1967 borders and the creation of an independent Palestinian state with East Jerusalem as its capital, Al-Busaidi said.
Tags