Sun 24 Sep 2023 10:42 am - Jerusalem Time
Palestinian Prisoner Kayed Al-Fafsous suffers from critical health conditions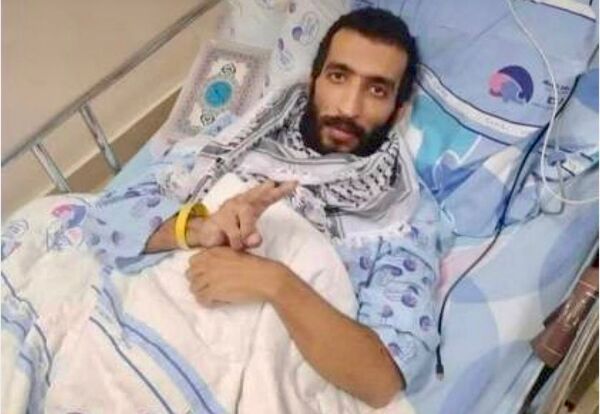 The Prisoners' and Ex-Prisoners' Affairs Authority reported on Sunday that prisoner Kayed Al-Fasfous (34 years old), who has been on hunger strike for the 53rd day in a row, suffers from critical health conditions.
The Commission explained, in a press statement, quoting the Commission's lawyer, Karim Ajwa, who visited him in Ashkelon prison, that the prisoner Al-Fafsous, from the town of Dura in the Hebron Governorate, lost approximately 30 kilograms of weight, and complains of severe pain throughout his body, especially the back and joints. He can barely walk, in addition to suffering from severe headaches and general emaciation, in addition to his condition getting worse day after day.
It pointed out that the occupation authorities insist on not responding to his demand to end his administrative detention, but rather deliberately abuse him, as they recently transferred him from the Negev prison to Ashkelon, deprived him of visiting his family, and imposed a financial fine on him, with the aim of pressuring him and discouraging him from continuing his strike.
It is noteworthy that Al-Fafsous is a former prisoner who spent 7 years in the occupation prisons, and was re-arrested on 5/2/2023. He had gone on a hunger strike for (131 days) against his administrative detention in 2021. He is married and the father of a daughter, and he has four brothers in prisons. Occupation.
Tags